Greater Boston Area Top Upholstery Cleaning
The fabric of your life
What was once used in the Middle ages as a thrifty way for sellers to make a living, tradesmen of that time were able to "hold up" their craft of creating comfortable seating by covering whatever they would use as stuffing. Hay, grass, hair, wool, or even crop husks could be tailored into an appealing purchase.
Upholstery fabric is heavier than drapery or linen. It is used to protect the padding while also holing up to the rigors of constantly used furniture, so when the time comes, the need for top upholstery cleaners is a necessity.
Not so hot to hit the spot
Rushing out to buy or rent a cleaning machine is a typical response when looking for a quick, inexpensive residential appliance to have on hand at all times. While these machines are marketed under highly respected floor cleaning appliances, they can perform a somewhat decent sight level stain removal. They can be put to the test for a simple maintenance routine. The reality is an upholstery fabric requires a thorough, deep pressure, high-temperature extraction to remove all facets of the dirt or stain.
Your top-rated upholstery cleaner uses only the top-rated professional equipment and enviro-friendly solutions, which are created specifically to attack and eradicate the myriad of enzymes of every stain. From pet accidents to food and beverage, blood, ink, mud, and mold or mildew from poorly stored or water-damaged situations, a total renewal is in store when you contract out with your best home upholstery cleaner.
Affordable, quick service time, and able to include other on-site services both commercially and residentially, imagine the pure, pristine, and deep down clean you will be able to use within minutes after completion. A professionally trained crew will spot check pre-treat, blast away any disaster, and leave you with maintenance tips that will add to your preventive routine.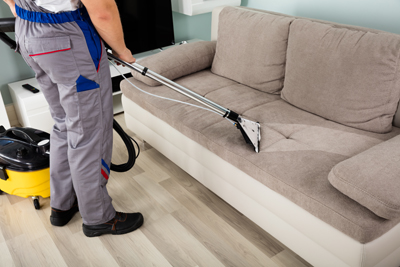 Ask How We Can Make Your Upholstery Look Like New
Call To Get Free Quote
Call To Get Free Quote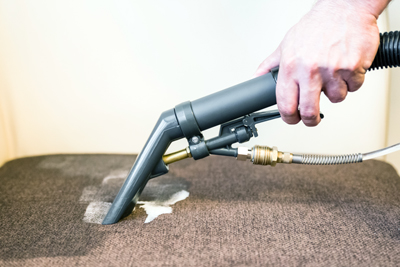 Professional Upholstery Cleaning
Act as soon as you can
Prevention before intervention, you can take action to stop a stain from doing further damage with a few in-home essentials. Some of the best upholstery spot cleaner tips to get ahead of the stain game while your professional crew is en route to your location include:
Blotting any wet stain with a dry clean, white, or light-colored cloth.
Apply a few dabs of dish soap and water, and without soaking the upholstery, press and dab.
Baking soda and a soft brushing if a dry stain are the culprit. Circular strokes with this and then vacuuming might help and will also help alleviate the lingering offensive odor that accompanies the stain.
Nothing negative about adding a bottle or two of emergency stain removal solutions to your cleaning closet. Just take the precautionary steps of pretesting on an inconspicuous spot and be sure you've read any affixed tag to an upholstered project to determine what type of cleaning is manufactured-approved. Don't take the risk of ruining your cherished furniture.
When you are looking for the best home upholstery cleaner, call us at 617-202-2202 or Click Here to book a service. We will listen to your concerns, assess the steps needed, and then take action in a fraction of the time it would take other upholstery service cleaners. Servicing the Greater Boston area, our pro team is ready to pro steam your home, office, or cottage in any weather, so why wait for a seasonal clean-out? At Mass Carpet Clean-up, we DO it all.