From faded to fad.
The signature looks and feel of a shag rug make the appeal of buying a new contemporary back en vogue one to restoring a stored away forgotten about area piece worth the bit of time and effort into cleaning them.
A shag carpet can instantly warm up the feel of a room, no matter if it is a silk shag rug or a wool shag rug, and while the thick pile might seem like a 24-hour cleaning chore, in reality, the answer to the underlying question about how to vacuum a shag rug is less than you may think. For helpful tips and advice from the professionals at Mass Carpet Cleanup, keep reading and see why we know how to clean a shag rug, and you will too.
Restorative and retro: how to clean shag rug.
Twice weekly, fluffing or vacuuming takes just a few minutes and removes the dust, dirt, or other unseen stain starters in the pile. Keep the vacuum setting on the high pile, and you'll be fine. An excellent vacuum tip for shag rugs is to use a handheld attachment. This way, you'll be lessening the risk of pile damage or vacuum roller tangles. Alternately, when you vacuum shag rug, flip it over and give the bottom a good dust-busting as well. This will loosen any dirt and further help the overall DIY shag rug maintenance.
Dry dirt and everyday foot traffic are common causes to ask about if you are concerned about how to vacuum a shag rug but what happens if the dry is not the cause? Spills, pet accidents, food drippings, and exterior footprints tracked across a shag carpet will require asap attention, just as any other floor covering.
How to clean a polyester shaggy rug as opposed to a silk shag rug, for example, is where caution begins. Although not difficult, just by staying aware of how the manufacturer recommends suggestions on how to clean a shaggy rug will make the chore easy as pie. To determine if the shag rugs in need of cleaning are synthetic, read the attached tag and toss the rug into a gentle wash cycle. Follow through with a quick puff and fluff in the dryer and before you know it, your shag is back in action again. For more involved cleaning or on a wool or silk rug, your priority is to act as soon as possible and employ the dampen and blot process before attempting further DIY methods
In the Boston area, our trained technicians at Mass Carpet Cleanup can provide same-day service so once you see a stain that you need help with, contact us at 617-202-2202 or book an appointment online at here, and we'll be there to tackle the situation for you.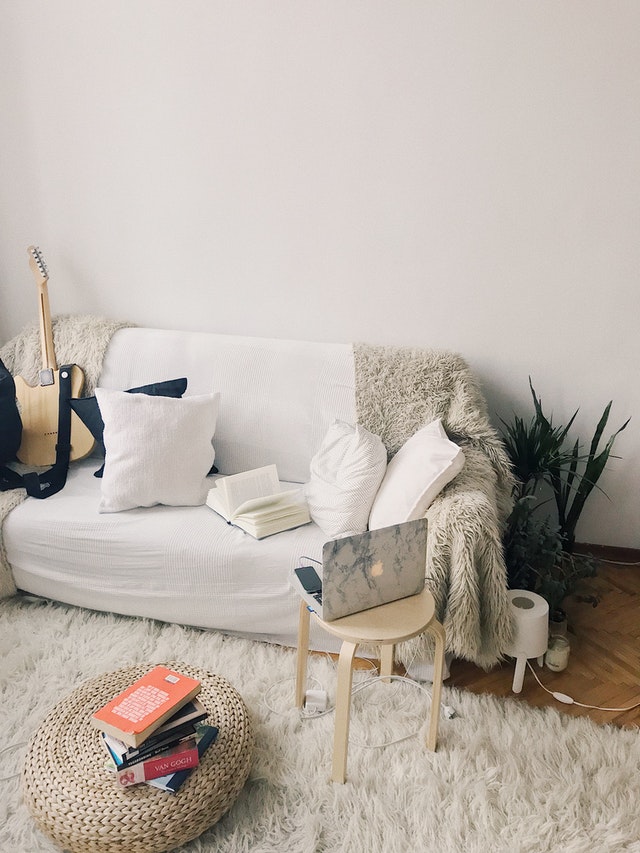 Make Mattresses Clean Again
On the fringe: how to clean shag carpet.
Knowing when to throw in the towel is your best shag carpet defense. If the stain is still stubbornly hanging onto the pile of the shag rug, call in the professional services of MassCarpet and let us dry steam that problem away for you. High-pressure steam will get to the source of the stain and beyond while not damaging the shaggy look or feel of your wall-to-wall or throw rug. In-home or take-out, we will have the rug renewed, revitalized, and refreshed without you risking the integrity of the carpet.
Our highly efficient hot water extraction method will vaporize the stains away, not just fade them below the surface. So you'll be guaranteed that it is gone. The muscle of intense steam also eradicates any mold, allergens, and mildew, making your home or office look, feel and smell wonderfully clean while reducing any risk of respiratory or health-related issues. Pet hair, dander, insect droppings, fleas and mites, and even dry skin follicles embed into any surface so imagine what can be lurking in the shaggy nap of your loved retro rug?
From shag rug and carpets to general steam cleaning for residential and commercial maintenance, trust your steam professionals to take the guesswork out of your housework.