DOES YOUR SOFA NEED DEEP-DOWN CLEANING? COUCH IN A SLOUCH? MASS CARPET CLEAN UP TO THE RESCUE! 617-202-2202.
Greater Boston's secret weapon to a great sofa cleaning isn't such a secret. Servicing over 200 locales in New England's Eastern Mass region, we are one of the largest, expanding home service cleaning centers. With an amassed 10 years plus in the service industry, we are proud to provide our loyal returning and newly attained clientele the ULTIMATE of professional results for the LOWEST of possible prices. Competitive rates are subsidized with our wide array of daily specials and discount coupons and our work ethic will astound you as we go beyond all measures to stay within YOUR budget.
The number one mistake people make when noticing it's time to clean the sofa usually occurs immediately following a spilled drink, muddy pet encounter or a tear-filled trauma of a child's bloodied nose or skinned elbow or knee. Gut reaction makes us reach for the first available napkin, shirt tail, forearm, or bottle of seltzer/white wine. STOP!!!!!
Find a clean white or close to white as possible cloth or towel and just gently but with a firm open palmed pressure blot the stain before it spreads any wider or deeper.
Collect your thoughts and pour yourself a glass of that wine…or grab a Sam Adams Boston Lager. Now is NOT the time to panic.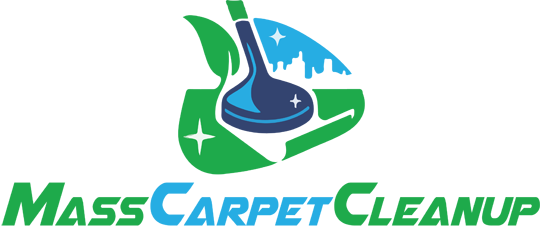 Make Carpets Clean Again
Look around your sofa cushions/factory tags and check for code specific cleaning guidelines. One sofa's white wine removal may be another couch's water only ticket. Take note of what the code is before moving ahead.
W = WATER ONLY. S = STEAM/DRY CLEAN ONLY. S/W = DRY-WET CLEAN. X=VACUUM .
CALL MASS CARPET CLEAN UP at 617-766-3788 or www.masscarpetcleanup.com
WHY? BECAUSE IN YOUR SEARCH FOR THE TAG,YOU'VE FOUND A FEW OTHER LONG HIDDEN SPILLS HIDDEN ON THE UNDERSIDE OF CUSHIONS, THERE ARE VISIBLE SIGNS OF FADING, THE UPHOLSTERY IS LOOKING DRAB ALL OVER OR YOU'VE TIPPED OVER YOUR EMERGENCY PINOT OR LAGER WHILE LOOKING.
New Customer Special
- 15% Off -
Carpet & Rug Cleaning Service for
Greater Boston Area Customers
(September 23, 2023)
Call: 617-202-2202
In all seriousness, if you don't feel comfortable enough to wait any longer, let our pros deep clean, sanitize and steam/water extract those stains for you. We'll then follow up with a COMPLETE professional cleaning that won't break your back, budget or warranty. Just let us know what that code number is, approximate size of the sofa/color and upholstery fabric if known. Is the warranty still valid? Then let our friendly service crew get to work establishing an almost immediate FREE NO OBLIGATION QUOTE/work order for your approval. All that's left to do is choose your date and time slot, sometimes we have availability on the same day you contact us on, and sit back and relax.
While you relax, think of all the positive reasons why you've just booked a service call with us.
COVID germs and the possibility of them lingering inside your home.
Winter will soon arrive in NEW ENGLAND and another self-quarantine will begin.
Holiday season is a reason for the sofa fa fa la la lahhhhhhhhhh.
A crisp, clean refreshing flop zone for you to fall back into after a day full of gift wrapping or a post socially distanced small family meal or festive gathering.
You won't lose much down time waiting for your sofa to dry either. LONG GONE are the days of sopping wet cushions that would take 24 to 48 hours to dry while being propped up against radiators. Our HOT WATER VAPOR STEAM EXTRACTION uses the exact same technique as we apply with our deep steam carpet service, rendering the sofa completely useable within hours.

ECO and child/pet safety allergen free solvents are zapped though with ultra-speed deep to the stain where it is coaxed to the surface only to be EXTRACTED and swept out of memory forever. Followed up with a concentrated "brushing" of the fabric, we restore original buffed luster to leathers, even-layered stroked suede or nubuck, soft chamois skinned microfiber or intricately raised piled tapestry upholstery.

The pride our trained techs take in your belongings and while at your home dictates to our credibility and reputation. Mass Carpet Clean Up is a front runner among the very BEST and we'll jockey for lead position all the way down on the inside stretch for you. ONE SERVICE with us and you'll SEE why.
Cities Served
Brighton
New Town
Allston
Newton
Brookline
Brookline Village
Boston
Watertown
Chestnut Hill
Cambridge
Newtonville
Nonantum
Roxbury Crossing
Newton Center
Jamaica Plain
Belmont
West Newton
Newton Highlands
Somerville
Roxbury
Newton Upper Falls
Medford
Waban
Waltham
Dorchester
Auburndale
Arlington
Roslindale
West Roxbury
Readville
North Waltham
Needham Heights
Charlestown
Newton Lower Falls
Waverley
Arlington Heights
West Medford
Mattapan
South Boston
Milton Village
Dorchester Center
Babson Park
Wellesley Hills
Everett
Needham
Hyde Park
Winchester
Dedham
Weston
Chelsea
East Boston
Lexington
Malden
Wellesley
Milton
Quincy
Woburn
Stoneham
Westwood
Melrose
Winthrop
Revere
Lincoln
Dover
Hanscom Afb
Wayland
Natick
Saugus
Burlington
Wakefield
Canton
Norwood
Bedford
Lynn
Braintree
North Weymouth
Reading
Pinehurst
Concord
Randolph
Nahant
East Walpole
Sherborn
Sudbury
Medfield
Framingham
Weymouth
Nutting Lake
Hull
Lynnfield
East Weymouth
Walpole
Billerica
Wilmington
Swampscott
Peabody
Stoughton
Holbrook
Avon
Carlisle
North Reading
Maynard
Millis
South Weymouth
Sharon
North Billerica
Hingham
Salem
Ashland
Acton
Holliston
Fayville
South Walpole
Marblehead
Accord
Hathorne
Norfolk
Tewksbury
Stow
Abington
Danvers
Middleton
Cohasset
Chelmsford
Medway
Brockton
Rockland
Southborough
Hudson
Marlborough
Foxboro
North Easton
Lowell
Andover
North Scituate
Boxborough
Hopkinton
Littleton
Beverly
Minot
Whitman
Scituate
Norwell
Hanover
Westford
Woodville
Prides Crossing
Franklin
Easton
South Easton
Topsfield
Wenham
North Andover
North Chelmsford
Wrentham
Mansfield
Milford
Lawrence
Boxford
Bolton
Greenbush
West Bridgewater
Westborough
Harvard
Hamilton
North Marshfield
East Bridgewater
Berlin
South Hamilton
Northborough
Hopedale
Plainville
Hanson
Bellingham