Areas We Serve
Professional Carpet Cleaning Services
Are you making arrangements to sell your home or move into a new one? Or perhaps you're a business owner doing regular carpet maintenance? Or maybe you just appreciate the vibrant sparkle of a freshly cleaned carpet in your home? Whatever the case may be, Mass Carpet Cleanup is committed to providing our clients with high-quality professional carpet cleaning services. Prior to your scheduled appointment, our professional carpet cleaners will visit your location to determine the type of carpet you have and what areas require more attention than others. Using our specialized all-natural preconditioners, this prepares your carpet for our signature deep clean process. Our preconditioners are made from entirely natural ingredients and omit no toxic or allergen causing fumes. After we've completed our signature heat powered deep cleaning process, you are left with a carpet that looks, feels, and smells as clean as it was the day you had it installed.
Professional Rug Cleaning Services
In addition to our professional carpet cleaning services, Mass Carpet Cleanup also offers a small handful of other services as well. If your home or business doesn't have carpets but instead has rugs, fear not, as we are properly equipped to clean rugs as well! Best of all, we can come to you and clean your rugs onsite or you can bring them to us. Pick-up and delivery are free with your purchase, so whichever option works best for you, works best for us!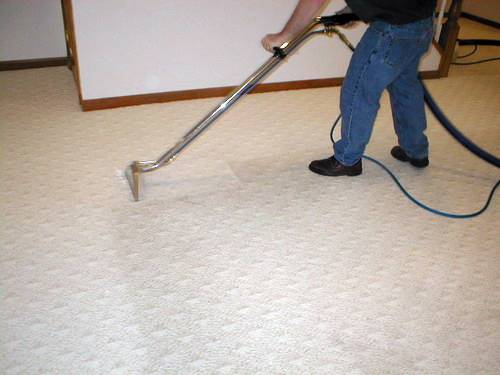 Professional Carpet Cleaning Services
COVID-19 Information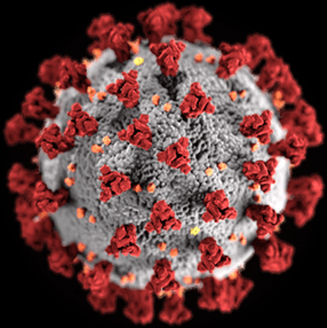 We are a COVID-19 safe company
Follow CDC guidelines
Keeping 6 Feet Distance
PPEs
Wearing Gloves, Masks, Shoe Covers and Tyvek Suits.
Water Damage Restoration and More
Has your home or business suffered water damage? Mass Carpet Cleanup offers professional water damage restoration services as well, removing the excess water, disposing of the damaged items and sanitizing of the affected areas. Once our water damage restoration services are complete, you'll be able to restore your home or business back to its original luster.
Additional Services
We also offer professional upholstery and mattress cleaning services as well, and handle them with the same commitment to quality and customer satisfaction as we do with all our other services.

For more information about our services or to schedule an appointment, fill out the contact form below or contact us today!
Carpet Cleaning Service Areas
Below is a list of areas that we currently serve. We are working to expand our reach, so if you have any questions or concerns about our custom services, feel free to contact us here. We currently serve the following cities all over Eastern Massachusetts.
Cities Served
Brighton
New Town
Allston
Newton
Brookline
Brookline Village
Boston
Watertown
Chestnut Hill
Cambridge
Newtonville
Nonantum
Roxbury Crossing
Newton Center
Jamaica Plain
Belmont
West Newton
Newton Highlands
Somerville
Roxbury
Newton Upper Falls
Medford
Waban
Waltham
Dorchester
Auburndale
Arlington
Roslindale
West Roxbury
Readville
North Waltham
Needham Heights
Charlestown
Newton Lower Falls
Waverley
Arlington Heights
West Medford
Mattapan
South Boston
Milton Village
Dorchester Center
Babson Park
Wellesley Hills
Everett
Needham
Hyde Park
Winchester
Dedham
Weston
Chelsea
East Boston
Lexington
Malden
Wellesley
Milton
Quincy
Woburn
Stoneham
Westwood
Melrose
Winthrop
Revere
Lincoln
Dover
Hanscom Afb
Wayland
Natick
Saugus
Burlington
Wakefield
Canton
Norwood
Bedford
Lynn
Braintree
North Weymouth
Reading
Pinehurst
Concord
Randolph
Nahant
East Walpole
Sherborn
Sudbury
Medfield
Framingham
Weymouth
Nutting Lake
Hull
Lynnfield
East Weymouth
Walpole
Billerica
Wilmington
Swampscott
Peabody
Stoughton
Holbrook
Avon
Carlisle
North Reading
Maynard
Millis
South Weymouth
Sharon
North Billerica
Hingham
Salem
Ashland
Acton
Holliston
Fayville
South Walpole
Marblehead
Accord
Hathorne
Norfolk
Tewksbury
Stow
Abington
Danvers
Middleton
Cohasset
Chelmsford
Medway
Brockton
Rockland
Southborough
Hudson
Marlborough
Foxboro
North Easton
Lowell
Andover
North Scituate
Boxborough
Hopkinton
Littleton
Beverly
Minot
Whitman
Scituate
Norwell
Hanover
Westford
Woodville
Prides Crossing
Franklin
Easton
South Easton
Topsfield
Wenham
North Andover
North Chelmsford
Wrentham
Mansfield
Milford
Lawrence
Boxford
Bolton
Greenbush
West Bridgewater
Westborough
Harvard
Hamilton
North Marshfield
East Bridgewater
Berlin
South Hamilton
Northborough
Hopedale
Plainville
Hanson
Bellingham
Special COVID-19 Notice to Our Customers
We are a COVID-19 safe company and follow CDC guidelines when servicing your home or office. These include, but are not limited to:

Keeping 6 Feet Distance, PPEs - Wearing Gloves, Masks, Shoe Covers and Tyvek Suits.
Close