Best Chair Cleaning Services
What are the Best Tips to Clean Your Chair?
A stubborn stain, a dusty couch, or cushions might cause you sleepless nights. So how do you keep your sofa clean? Below are tips and tricks to ease your mind depending on your chair fabric.
How to Clean a Fabric Couch
1. Baking Soda
Did you know you can use baking soda to clean your sofa? Here's how to do it.
Make a baking soda solution for deep-set stains
In a mixing bowl, add equal parts baking soda and water
Use your judgment to determine the exact measurements depending on how big the stain is
Let the solution sit on the stain for approximately 15-20 minutes.
Once it's fully absorbed, vacuum the area
Fun fact sprinkling baking soda on your entire couch will help remove odors.
2. Follow the Manufacturer's Recommendations
To avoid any damage on your couch, it's advisable to check the tag on your couch to find out your best cleaning options. Sure it's easier and cheaper to just DIY a cleaning treatment for your stain. However, before using any home remedies or detergents, take the necessary precautions to be sure and safe.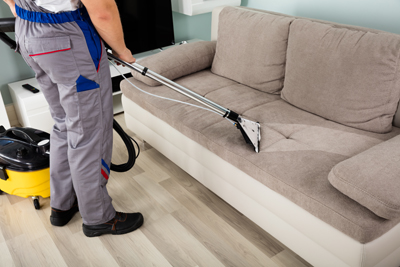 Ask How We Can Make Your Upholstery Look Like New
Call To Get Free Quote
Call To Get Free Quote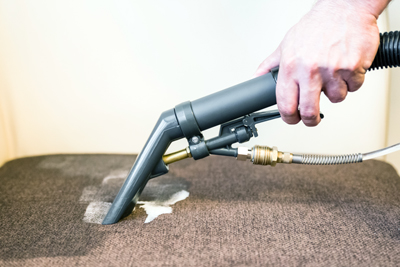 Professional Steam Cleaning
How to Clean Vinyl Chairs
1. Routine Cleaning
For routine cleaning, use mild dish soap and warm water to scrub down the chair using a soft bristle brush and clean water to remove the entire soap residue. Then pat down with a dry cloth to remove all the moisture after cleaning.
2. Stain Treatment
For mild stains, use a mixture of about 60ml of bleach mixed with 1000 ml water. Dab this mixture on the stain and then use water to rinse it off thoroughly.
Sofa Cleaning3>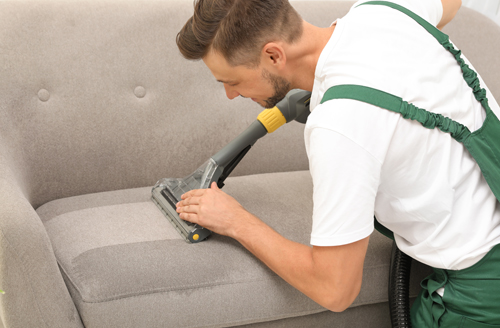 Call To Get Your Sofas Clean
Deep Oder Removal & Cleaning3>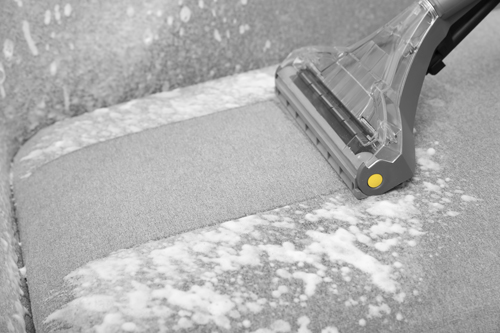 Here are some of the benefits you get when you choose mass carpet cleanup.
1. Expert Experience in All Types of Fabric
As a well-established cleaning service provider, we will have all the necessary equipment and trained personnel to handle your couch from the most delicate to the most robust fabrics.
2. Convenience
Time is money, and paying for a service means paying for convenience. A luxury that most, if not all, cleaning service providers should be able to deliver on. When you choose a professional to offer this service, your cushions and the chair will be spotlessly clean, all dried up and ready to be back to your house in a matter of hours.
3. Protecting Your Furniture
Cheap is expensive, and deciding to clean up a stain by yourself without proper research might lead to more damage. However, choosing a professional cleaning service provider will ensure that the chairs or upholstery is cleaned with the utmost professionalism and care to ensure the fabric and the chair's condition is maintained.
Conclusion
Cleaning your couch might be a great family bonding activity. However, if you haven't done extensive research on how to do this, the fabric is down to the stain type depending on your couch needs.
We highly recommend getting professional help from Mass Carpet Clean Up. A well-known and highly rated cleaning service provider that I dare to say will ensure you get to pass down your couch through generations for those with sentimental value. Call Mass Carpet Clean Up services to take care of your chairs today.
Call To Get Free Quote
Call To Get Free Quote