Clean Your Mattress - Greater Boston
We are Your Greater Boston Area Mattress Cleaning Professionals
Methods to clean mold from a mattress; from foam to fiber. Follow these first defense spore attacking tips to a cleaner, healthier sleep.
A Timely Manner.
Considering that the normal amount of time we spend in sleep mode reaches well into one-third * of an entire life span, smart consumers are always on the lookout for the best quality mattress when it comes time to replace one. It is recommended that a replacement timeline be every 8 to 10 years for the average sleeper. * by mid-40's, over 30,000 hours of logged sleep time is the average. As the prices and comfort advancements of newer brands of mattresses, protectors, encasements, and toppers increase, it becomes more inherent that we take precautionary and standard maintenance of these investments. So what do you do when one day, you start to smell something musty, dank and borderline earthy on your bed? Before you think "it is time to clean my mattress", take a better look, smell, and feel. It could be mold.
The Chore is Finding the Spore.
Start by checking the sides of your mattress, along seams and corners. Your sight will verify the odor if you see tiny black spots. If, at first inspection, you don't visibly zone in on them, you may want to flip your mattress over and check the bottom. Mold needs dark, dank and damp conditions to grow, and the majority of the time, the sprouting grounds are underneath. If there is any temperature change via remote dampness, and the smell still remains, it is time to take action to restore your mattress before the mold grows into a major health concern.
Sunny Days Ahead.
Making use of a couple of hours on a bright sunny day is not too much to reinvest in when it comes to cleaning mold from a mattress, encasement, or protector. Begin by:
• Opening the bedroom windows and allow the sun and warm air in while dealing with mold will add freshness, drying time and general over all good vibes.
• Following tag guidelines, wash your mattress protector, linens and toppers with an oxy-powered soap diluted with a natural vinegar. This will break up and eradicate any odor zones and refreshen the entire feel of your bed.
•Sprinkle your mattress with baking soda*use a fresh box…not the one from the fridge, gently rub it in with a soft brush and let it sit for a few minutes. That should give you just enough time to dust off the bed frame and wipe it with an all-purpose cleaner. While you're at that stage, check your floor, carpet, and frame for any additional signs of mold or dampness as well. The issue could be more widespread than anticipated and, in that case, a professional inspection should be considered.
• Vacuum up the baking soda and brush the mattress again and give another go with the vacuum. This serves a double duty and removes allergens, dust mites, skin and pet dander and general everyday dust.
• Combine a mold buster spray using one part rubbing alcohol, one part vinegar and one-part warm water, spritzing the affected areas but not oversoaking.
• With, light circular motion and working out to in, gently wash the spots with a clean sponge and then pat dry with a clean towel. If the spots are gone and you wish to add a second line of defense, then lightly go over a second time with an oxy spray and clean towel daub and dry.
• Allow the open air and sunlight to do their thing…you can assist the drying process by using directed fan air onto the area.
• Reacclimatize your mattress to natural room temperature a couple of hours before the sun fades as this will stop any chance of pre dusk condensation to effectively counterattack your effort.
• Enjoy a great night's sleep.

I Never Considered That….
The simplest ways to attack mold from settling into your mattress are those day-to-day occurrences that sometimes we don't give thought to or even consider. Keep mold at bay by:
• Starting the day off with the covers off. While you're enjoying a cup of coffee, breakfast or morning shower, turn back time for your mattress and turn back the covers letting the fresh air wick away any trace of nighttime perspiration.
• • Shake out and plump up the pillows.
• Leave the window open just a few inches in you're in the environment to do so.
• Try to avoid allowing a wet or damp pet onto the bed.
• Don't toss your wet towels onto the bed.
• Try to dry your hair before going to sleep after a nighttime shower.
• Regularly change your bed sheets.
• Use a room air purifier or dehumidifier.
• Rotate and flip it out and over from time to time.
• Consider moisture wicking sheets and mattress protectors.
• When replacing your mattress, opt for one with mold, allergen, and dust alleviators as part of the factory construction.

No Laughing Matter.
Mold is nothing to waste time with, worry about a stigma about or put off until it gets out of hand. If left to it's own devices, it will spread and become a virulent home enemy. Upon first signs of a moldy mattress, attack it immediately. If you are at all, one iota unsure of what you are dealing with or are prone to any form of bronchial condition, call in your professional cleaners to get a grip and get rid of this for you. Your health matters….your healthy mattress matters too.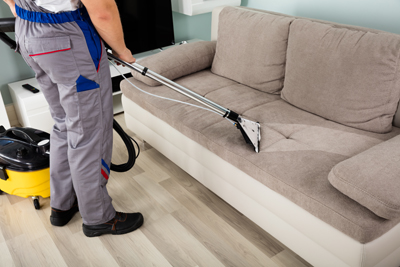 Ask How We Can Make Your Upholstery Look Like New
Call To Get Free Quote
Call To Get Free Quote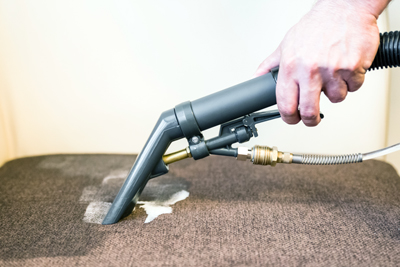 Professional Steam Cleaning
Furniture Label Code
The furniture label's code to determines which techniques, equipment, and chemicals are best-suited for the job. The three main codes are as follows:

W Code: Signals that the fabric can be cleaned with water and/or water-based solutions without causing damage.

S Code: Only solvents can be applied to the fabric for a dry cleaning. Susceptible to damage if improperly cleaned, or cleaned with water.

S-W Code: A mixture of water, water-based solutions, and/or solvents can be used. Fabrics with these tags can be very difficult to clean, and usually require professional aid.

E-mail: carpetcleaning@masscarpetcleanup.com
Call us: 617-202-2202 617-202-2202


How It's Done
3. Cleaning Your Couch with a Steam Vacuum or Rug Doctor Couch Cleaner

If dry cleaning wasn't what you had in mind, a water-based detergent, used with a steam vacuum or Rug Doctor Couch Cleaner works perfectly.

• Mix 2 ounces of detergent with 3 ounces of water
• Pour the mixture into the steam vacuum or Rug Doctor's tank
• Gently vacuum the couch and then leave to dry

4. How to Clean a Couch Using White VinegarWhite vinegar is very mild and can guarantee your couch a gentle touch, all the while giving it the clean-up it needs.

• In a bowl, mix equal parts of water and vinegar
• Dampen a clean rug with the mixture
• Use the rug to wipe the couch and dry using another dry rug

5. Cleaning Your Couch Using Baking SodaBaking soda isn't limited to the kitchen. It serves as a powerful stain remover and hence it's useful for both couch and carpet cleaning. To use it effectively:

• Mix equal parts baking soda to water
• Apply the mixture to stained parts using a rug and let leave for 15 to 20 minutes
• Vacuum the couch dry

Couch and Rug Cleaning

With couches and rugs, what's good for the goose, is good for the gander. So, many of the cleaning services offered for rugs also apply to couches. This is the case at Mass Carpet Cleanup where professional-level cleaning of upholstery is prioritized. What's the Cost of Professional Couch Cleaning

Mass Carpet Cleanup Services are flexible. For a limited-time offer of 29.99 dollars per room, for a minimum of three rooms, your couches will be left begging for more. Other great offers include 79 dollars for two rooms and 89.97 dollars for three rooms, which are a 15% discount from normal rates.

Advantages of Professional Rug Doctor Services Versus DIY

Professional couch cleaning services use proper equipment and reduce the likelihood of damaging furniture, compared to DIY practices. That is not to say DIY practices won't achieve the same results. In fact, with extra caution and tips like the ones given in this article, DIY couch cleaning is highly effective.

Conclusion

Now that you're eased in, let us know which method worked for you, how much it cost and whether you've picked up other more friendly tips for cleaning your couch.
Sofa Cleaning3>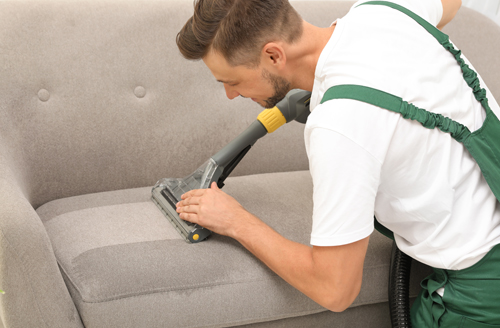 Call To Get Your Sofas Clean
Deep Oder Removal & Cleaning3>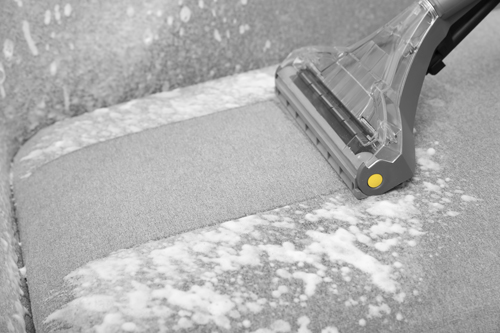 Furniture Homecare Tips
The average household should have its upholstery professionally cleaned at least once annually. However, furniture that sees heavy traffic from small children and pets should be cleaned 3 to 4 times per year. Regardless, it's important for homeowners to personally maintain their upholstery between cleanings. The following can increase your furniture's lifespan:

Blot Out Stains: Use a paper towel or clean cloth to absorb any spills before they set in. This should be done immediately after the spill.

Smart Placement: Position your furniture so that it's exposure to sunlight or cooking fumes is limited, as prolonged exposure can harm the fabric.

Vacuuming: A periodic vacuuming helps extract surface soils, and prevents dirt particles from becoming enmeshed into the fabric's fibers.
Call To Get Free Quote
Call To Get Free Quote