FROM RUNNERS TO ORIENTALS, FRINGED TO SILKEN ANTIQUES, MASS CARPET CLEAN UP IS TRAINED TO HANDLE THE SMALLER JOBS TOO.
Don't be subjected by rejection just because you "only" have area rugs. Does your neighborhood service refuse to consider your inquiry because they "only" handle fully broad loomed rooms? Getting the run-around-Sue when all you want is a steam cleaning too? Call us at 617-766-3788 and we'll make it right the FIRST time. Mass Carpet Clean Up relates to your situation and won't ever turn you away. And with a FREE QUOTE and daily discounts, we treat even the smallest of rugs with the same respect as we do for all of your steam cleaning needs.
Either call us direct or follow our home site at www.masscarpetcleanup.com to experience the most efficient booking processing, ever! Guaranteed, no obligation FREE quotes for ALL of our services await you to choose your options. With another Holiday season around the corner, now is the time you want to ACT. After a summer of insecurity during varied stays of prolonged self-quarantine, autumn is the PERFECT time to open your windows, let the fall crispness of drier air cleanse away the built-up suppressed humidity of the season prior. Nothing smells cleaner than line-dried laundry so why should it not be said the same for area rugs?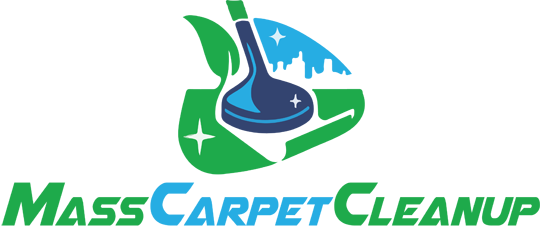 Make Carpets Clean Again
New England in the fall beckons visions of polished floors, bread baking in a wood stove oven, hickory wafts of memory-laden baked beans, bacon, and fresh ground coffee…and early nights relaxing in aromatic pre-winter icy blasts. The simple aesthetic of area rugs pulls everything together to create your own unique style.
New Customer Special
- 15% Off -
Blood Stain Removal Service for
Area Customers
(September 23, 2023)
Call: 617-202-2202
As does your service appointment with our certified professional area rug cleaning team at Mass Carpet Clean Up. Due to our 200 location range, we are always readily available to fit your lifestyle, be it old world charm, distinguished high end elegance or bewitching bo-ho vibrant contemporary, if you own an area rug, we have that area covered.
Using only the best quality organic solutions, we take care of our pets/children and the ecosystem. Mix that with an ULTRA DRYING experience found in HOT WATER EXTRACTION and all fueled by high PRESSURE VAPOR STEAM, you've not only got our trained techs to bring out the new in carpet and area rug renewal but IMMACULATE IMMEDIATE visual results, less dry time and no worry about damaging your precious commodity with an in home DIY rental machine. One tangled mistake in passing through any fringe and you're suddenly facing a serious risk to not just your area rug, but to the rental or residential machine as well.
Really pressed for time? With all you've got going on now, working from home or in office, home schooling the kids, finding new ways to exercise the pets, plus planning for socially distanced holiday season quickly breathing through its mask around the calendar corner, you crave space to work in, to OPEN those windows and clean from top to bottom too. Why have us underfoot? We now offer you a PICK-UP AND DELIVER-FREE service for all area rugs!
Guaranteed to provide the same in home cleaning standards, without any added service charge for pick up and delivery upon completion, we will gladly be at the ready to whisk that carpet off for you and return it before you even notice. Let us remove some of that stress for you. The end result will be a delight to your eyes and olfactory sensors as well, leaving behind no trace of dust, must, mold, mildew, food or smokey dampness. Who nose? You may wish to have our steam services throughout your entire home/office, virtually cutting your deep cleaning time in half. You won't know until you get on board the magic carpet of yours and let us take the wheel. CALL OR CONTACT US anytime, day or night at 617-766-3788 or at www.masscarpetcleanup ….your family at MASS CARPET CLEAN UP is waiting for you at one of our Eastern Mass/Greater Boston home locations. Where your disaster is our remaster.
Cities Served
Brighton
New Town
Allston
Newton
Brookline
Brookline Village
Boston
Watertown
Chestnut Hill
Cambridge
Newtonville
Nonantum
Roxbury Crossing
Newton Center
Jamaica Plain
Belmont
West Newton
Newton Highlands
Somerville
Roxbury
Newton Upper Falls
Medford
Waban
Waltham
Dorchester
Auburndale
Arlington
Roslindale
West Roxbury
Readville
North Waltham
Needham Heights
Charlestown
Newton Lower Falls
Waverley
Arlington Heights
West Medford
Mattapan
South Boston
Milton Village
Dorchester Center
Babson Park
Wellesley Hills
Everett
Needham
Hyde Park
Winchester
Dedham
Weston
Chelsea
East Boston
Lexington
Malden
Wellesley
Milton
Quincy
Woburn
Stoneham
Westwood
Melrose
Winthrop
Revere
Lincoln
Dover
Hanscom Afb
Wayland
Natick
Saugus
Burlington
Wakefield
Canton
Norwood
Bedford
Lynn
Braintree
North Weymouth
Reading
Pinehurst
Concord
Randolph
Nahant
East Walpole
Sherborn
Sudbury
Medfield
Framingham
Weymouth
Nutting Lake
Hull
Lynnfield
East Weymouth
Walpole
Billerica
Wilmington
Swampscott
Peabody
Stoughton
Holbrook
Avon
Carlisle
North Reading
Maynard
Millis
South Weymouth
Sharon
North Billerica
Hingham
Salem
Ashland
Acton
Holliston
Fayville
South Walpole
Marblehead
Accord
Hathorne
Norfolk
Tewksbury
Stow
Abington
Danvers
Middleton
Cohasset
Chelmsford
Medway
Brockton
Rockland
Southborough
Hudson
Marlborough
Foxboro
North Easton
Lowell
Andover
North Scituate
Boxborough
Hopkinton
Littleton
Beverly
Minot
Whitman
Scituate
Norwell
Hanover
Westford
Woodville
Prides Crossing
Franklin
Easton
South Easton
Topsfield
Wenham
North Andover
North Chelmsford
Wrentham
Mansfield
Milford
Lawrence
Boxford
Bolton
Greenbush
West Bridgewater
Westborough
Harvard
Hamilton
North Marshfield
East Bridgewater
Berlin
South Hamilton
Northborough
Hopedale
Plainville
Hanson
Bellingham