Leather Couch Cleaner
The Lather About Leather: Whether D.I.Y or professionally handled, keeping the luster of your leather couch takes a little muster for better.
When speaking of leather furniture, the first images that come to mind are either sleek, bold swanky lines of gleaming contemporary patent design or the well-worn rough and tumbled whiskey-soaked and smokey faded back parlor western familiarity.
However, keeping it clean can be a snap if you don't go overboard with harsh chemicals, over-polishing or applying a heavy hand strike up the brand. Leather is tough, but when it gets down to the brass tacks, it just requires some TLC without an overly abrasive mishandling.
Know your codes: The letters of leather.
Before you consider calling a professional leather couch cleaner service or attempting a DIY cleaning routine, you should distinguish what kind of leather your couch or other furniture is upholstered with.
Under a cushion, affixed to the base seat or quite possibly on a bill of sale and/or warranty, there is a code letter, each designated to inform the buyer about the best factory-recommended cleaning/maintenance preferences.
To keep leather integrity intact and damage-free, one would do very well to follow those guidelines.
A code: Analine or "au naturel" leather means the hide is basically nude. Naked. Unprotected in its purest form. By far, this is a butter-soft gleaming grain. A professional leather couch cleaner should handle this top-of-the-line leather and any stains.
AP code: Analine Plus Pigment is a mix of Analine above and a specific dyed or pigmented hue to keep the color consistent. The most common style of leather used in furniture, along with all other leathers, does best when kept out of direct sunlight or heat to assist in undue fading, drying, or cracking.
PULL UP A code: Think of a thought-out designer distressed look. These types of leather use a subtle drawn-up ombre dying effect to highlight places where the furniture would normally fade over time. Areas like armrests, seat cushions and neck/head placement are all considered as such. Do NOT attempt to clean with detergent or soaps as the reaction would drastically alter or remove the natural oils of this tanned, processed leather.
N code: The Nubuck variety of leather is often mistaken by its lesser graded relative; suede. Nubuck is by far superior and while it has a wonderfully emollient nap to it, it also has a natural tendency to retain unwanted body oils, stains, and odors, making proper cleaning a must-do.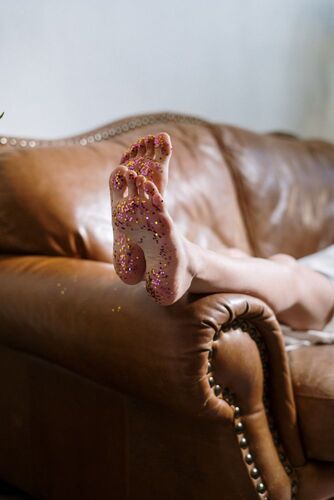 Your upholstery withstands a lot of traffic. Give it a brand-new start.
Call To Get Free Quote
Call To Get Free Quote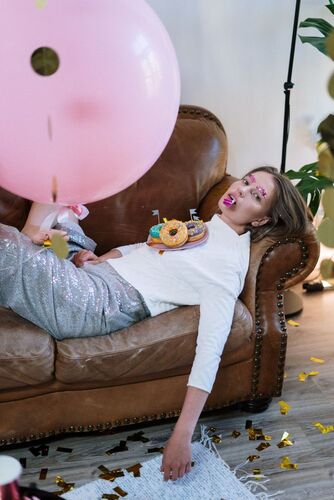 Patented hot water steam extraction takes cleaning to a new level.
Regular routine cleaning to keep a general gleaming.
We've established some simple rules that are applied to all types of leather furniture; keeping it out of direct sunlight and heat, the codes of styles according to warranty, and when to consider calling a professional leather furniture cleaner. But what about some OTC products you can use that are recommended by your furniture company? Before getting in too deep with those, start with the preliminary clean to your leather; a simple wipe with a clean, damp cloth and if needed on a nappy surface, a routine weekly vacuuming to remove excess loose crumbs, dust and hair/dander. Light staining can be addressed with warm/cool damp cloth and just a tiny amount of dish soap and vinegar. Applied in circular motions with sparingly moderate pressure, most stains should disappear.
After potion lotions.
Akin to an in-home spa, deep conditioning your leather with super enriched products will make you jealous of the treatment your chair receives. Starting off with a preliminary and super quick polishing technique, premoistened all-in-one leather wipes are perfect for those days when unexpected company arrives or you're just not in the mood to get into the full groove. Deeper rub and buff creams, pastes and butters are all natural uber rubs for those couches and chairs that are creased and wrinkled by design. Made to be worked in sparingly, these thicker creams really add a superb finish. The in-between viscosity of spray-on conditioners are available with baseline 100 percent natural oils, milk proteins and honey jelly derivatives. The mere sound of these can make your senses wish for a long soak ala Cleopatra. One of the easiest ways to keep a great polish and clean up maintenance on your leather furniture is a simple mix of equal parts plain vinegar and coconut oil. Add a few drops of your favorite essential oil and keep on hand. Follow all of these applications with a buffing shammy rub and you'll be amazed what pristine results you can achieve with little to moderate cost and time.
~~PRO TIP! Do NOT attempt to clean ANY leather with olive oil. This can result in irreversible, permanent damage to the porous hide of the leather thereby causing premature cracking and fading~~
Your supreme service: twice a year is all it takes.
While do it yourself maintenance is fine, when it comes to your investment, you should make it a point to have a professional leather furniture cleaner service crew take a deeper approach to an overall cleaning and conditioning for you. The service center you choose to work with should be trained to offer and work with professional-grade products and top-of-the-line procedures. Discounted appointments can be beneficial if you also include other pieces of furniture and coverings from floors to blinds. All in all, you've invested in something that is a truly timeless treasure, so why trust it to some companies that claim they know better? A valued service center experience is bar none the best…and they care enough to make sure that you and your coach can live happily leather after.