Mattress Pad Cleaning: Worth a shot on your own or trust the spot to the pros?
Today's tips will cover the topic of self-cleaning your mattress, padded pillow top, or mattress pad cover, or are you better off going with a professional carpet cleaning service that relies on industrial/commercial deep steam cleaning. Factoring in all components and scenarios, I suppose the best time saving and personal choice is always left up to the consumer, but is that always necessarily the overall healthiest in the end?
A few ounces of prevention will save a pound of:
Worry, embarrassment, lifelong stains, caustic cleaners, depreciation, and replacement costs. No matter what size, warranty, style, age, or base material, you can't go wrong with having at least two properly fitted mattress covers for each bed. Usually, the best choices are properly sized but not too snug fitted and close with a durable zipper. These covers can literally be the ultimate barrier between you and mattress disaster. They are minimal cost and washing machine friendly.
Health concerns are on everyone's mind due to the last year of self-quarantine, and with the better weather, the open window is quickly becoming salvation for us as we can freely let the outside in again. Unfortunately, along with summer night breezes comes the advanced risk of pollens, dust, sand, grass, and bronchial bothering allergens, dander, and mold spores. A mattress cover can be removed instantly, as it collects the majority of ill-bearing germs, laundered, and replaced all in a day's chore list of household maintenance.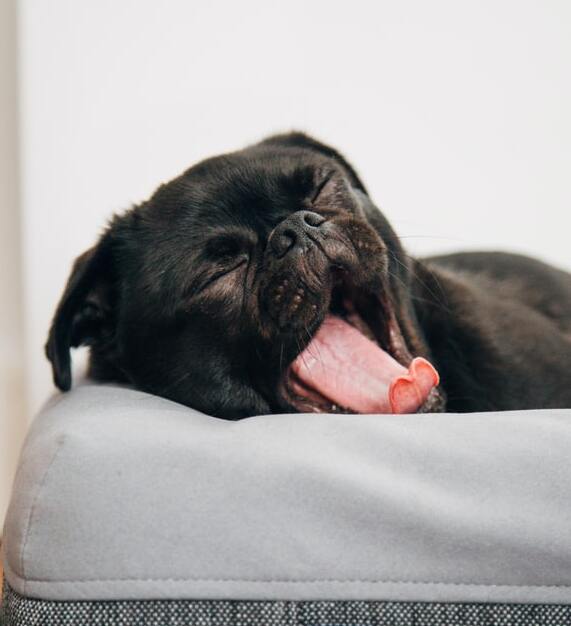 Make Mattresses Clean Again
Under cupboard agents:
A do-it-yourselfer's simple bucket of helpers and right under your nose. In all of a few minutes , with a possible jaunt to your market or dollar store, and your bed bucket can be stocked and ready to be put into weekly use:
Rubber gloves
Handheld scrub brush
Non-colored foam sponges
Plain white vinegar
Designated box of baking soda
Hydrogen peroxide
Spray bottle
Liquid dish soap
Hydrogen peroxide
Paper towels
Clean absorbent, light-colored recycled towels
General Maintenance:
By routinely vacuuming, rotating, and dusting your mattress, you'll come out ahead by day's end. After a good vacuuming, spot clean any issues you see with cold water and a light dab with a paper towel. Next, sprinkle the mattress with baking soda and gently scrub brush it around. Let the powder sit while you go about your other chores, vacuum up the baking soda, and put on a fresh mattress pad cover, linens, and voila! It's like a rejuvenating spa treatment for your bed.
For heavier stains and unsightly emergency messes:
Dig deeper into your bucket and break out the spray bottle, half fill with cold water, add a few drops of dish soap, a capful or two of hydrogen peroxide, and at least a quarter cup of vinegar. This can be premixed but give it a good shake before using:
Blot the spot, do not attack it full force. Try to get up as much of the stain as possible, remove all dirty linens, and give the area a decent but not soaking wet application with your d.i.y stain-a-way spray.
Gently scrub the stain outward in a circular motion with either your sponge or a towel cloth to stop the spread of any contaminants or over liquid soakage from cleaning.
Pat dry as much as you can, and if time allows, use a fan or even a cool setting from a hair blower to help dry the area.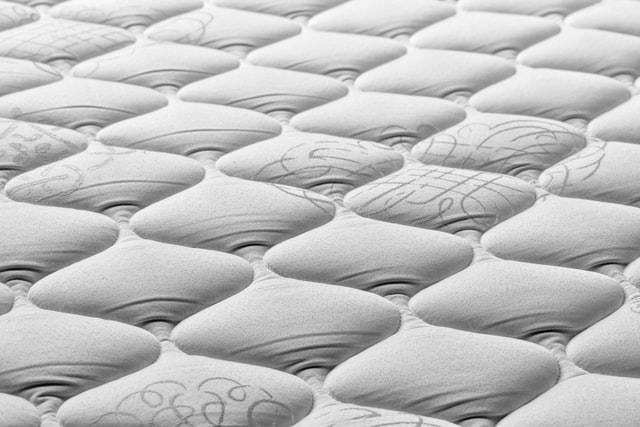 Results not up to snuff?
Not every DIY remedy may work. However, depending on the mattress material, type and size of the stain, or your personal preference, a clean mattress with a carpet cleaning service are right around the corner, ready to be called upon for just this kind of situation. Professionally trained technicians utilize the same high-quality equipment for your other deep steam high-pressure extractions. They are business industry qualified to apply the proper products to your mattress and pillow tops, memory foam or rubber-based latex bed, pull-out sofa, or futon.
Health-wise, a clean mattress and mattress pad are perhaps one of the greatest in-home investments we can have. With a little elbow prowess, maintenance finesse, and spot removal of any mess. Working alongside your professional carpet cleaner to ensure those few ounces of your prevention coupled with a twice-annual professional service deep steam will save you pounds of worry, cash, and woe. Sleep well….