Getting Down and Dirty with a Buff and Puff; D.I.Y. Tips to Au Naturelle Cleaning....
Everyday maintenance is a lifesaver when you look at it from the bigger picture. Sure, it might take a few hours out of one day to set up, stock up, and divvy up supplies, in the long run, I think you'll be pleased with the results. In this read-along tutorial, I will be offering up some of my own tried and trued tips for literally everyday upkeep that can be accomplished in usually less time than your favorite half-hour television program. This specific topic will cover, or, UNcover your furniture from wood to upholstered.
INTO THE WOODS WE GO! PART A: Natural Wood Furniture Cleaners.
It is quite possible you already have everything you need to go the eco friendly route but just in case, extra's are a great investment because of their versatility. The first step is to make the chore of even a simple dusting an insight DYNOMITE aesthetic that will motivate you and keep you on track. This is accomplished by finding the perfect vessel to keep your supplies in. I don't know about you, but, the more I have to bend over and root around in the dark recesses of cabinets, closets and under sink cupboards to find mismatched rubber gloves, grimy spray bottles that have been repurposed for everything under the sun and polishes that have that scent of sticky waxy citrus, the LESS I want to clean. My suggestion? I'll add it to the list as the first dollar/ grocery store purchase: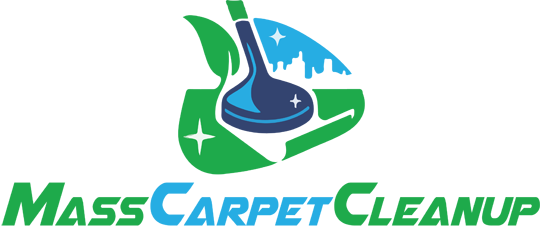 Make Carpets Clean Again
New Customer Special
- 15% Off -
Leather Furniture Cleaning for
Greater Boston Area Customers
(September 23, 2023)
Call: 617-202-2202
Either a plastic carry all with handles OR a collapsible fabric tote box. Both come in a variety of colors and can be left OUT in view without adding to clutter. Decide on how many you'll need. I keep away from cross contaminating things like dusters and the like from the kitchen/dining table and chairs to the living room/bedroom.
GOOD quality FEATHER dusters. While static cling things are great for electronic screens, nothing gets a super dust off than those feathers. They don't snag on any rough wood surface, they can be swirled in and out of figurines on armoire shelves and end tables and fit fabulously around cabinet drawer pull handles.
Spray bottles with adjustable spritz tips. A heavier duty one always lasts longer so don't get chintzy when purchasing these.....then do yourself a favor: GET RID OF THE RECYCLED ONES.
Pure white vinegar.
Lemon juice concentrate OR real lemons. I use the concentrate. Saves time and strain from having to juice actual lemons. Choice is yours here. If you use real lemons, then you can simmer the empty shells on the stove top as you dust or degrease heavier stains on wood.
Coconut oil
Baking soda
Your favorite essential oils.
**BONUS TIP: IF YOU HAVE PETS THAT YOU WANT TO DETER FROM MARRING, MARKING, SCRATCHING OR CLAIMING AS THEIR OWN, MINTED OILS LIKE SPEARMINT, PEPPERMINT, EUCALYPTUS AND TEA TREE MIGHT ASSIST IN KEEPING THEM AWAY**
Glass cheese/pepper flake shaker bottle. Reserve this for fabric furniture along with a soft scrub brush.
Microfiber cloths
That should do it for shopping.
POTIONS AND NOTIONS. Making your Solutions.
Start with dry dusting with the feather duster, removing any knick knacks as you go. Follow with:
Spray bottle + water + vinegar= a great washing spray/degreaser for wood furniture. Spritz and remove any oils without ruining the finish. Let dry.
Spray bottle + coconut oil + lemon juice OR coconut oil + essential oil of your choice= natural wood furniture polish. Apply and rub in with microfiber cloth.
Mistakes Happen, We Clean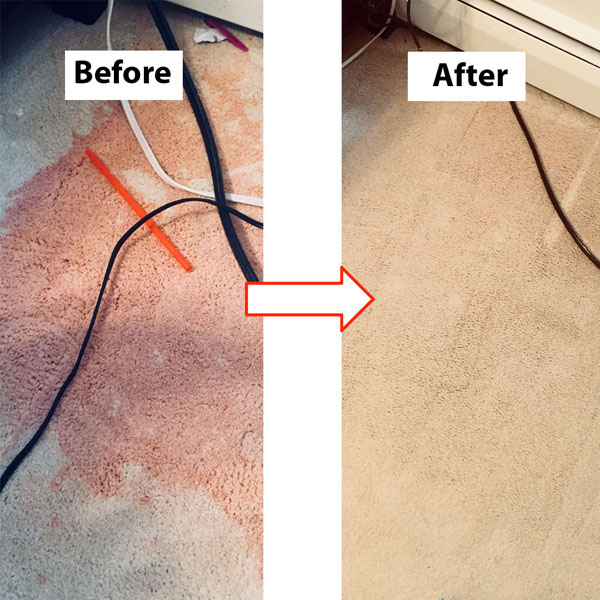 Call To Get Your Carpet Clean
Call To Get Your Carpet Clean
"Sorry, I Didn't Mean To..."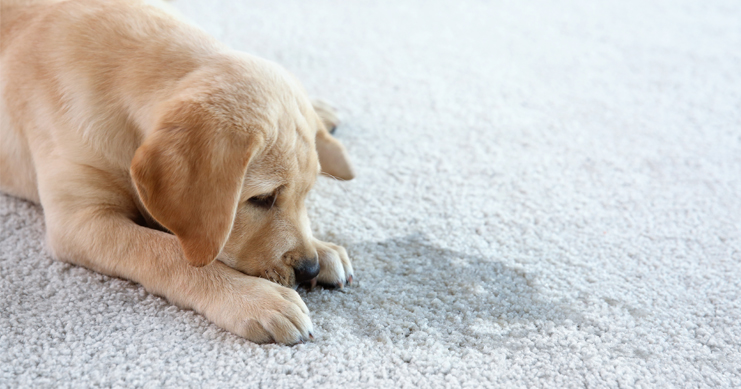 Call now for a free quote
Call now for a free quote
SPOTS AND STAINS. Part B: Upholstery 9-11.
Barring the need for an emergency wide-spread furniture stain, maintaining life's everyday wear and tear is as easy as checking the under-seat cushion tags for code cleaning advice. That notwithstanding, blotting away; NEVER RUB OR SCRUB, with warm water, a bit of laundry soap or spritz or two of vinegar will do the job until you can call in a professional service. For general upkeep, a mix of baking soda scented with a whole clove or two or dried citrus peel in a shaker bottle rubbed into the fabric with a soft-bristled brush will trap odors and can be vacuumed away.
**BONUS TIP: When scenting the baking soda with natural spices, do not use powdered or and loose spice that will add stains to fabrics. Clove is great but leave it whole. Avoid cinnamon sticks as well.**
And that, as they say, is a wrap. Hopefully, these tips will give you a sense of accomplishment, along with leaving your space looking sharp and smelling refreshed every day. Timely, efficient and at your fingertips. That to itself is more than half the battle won.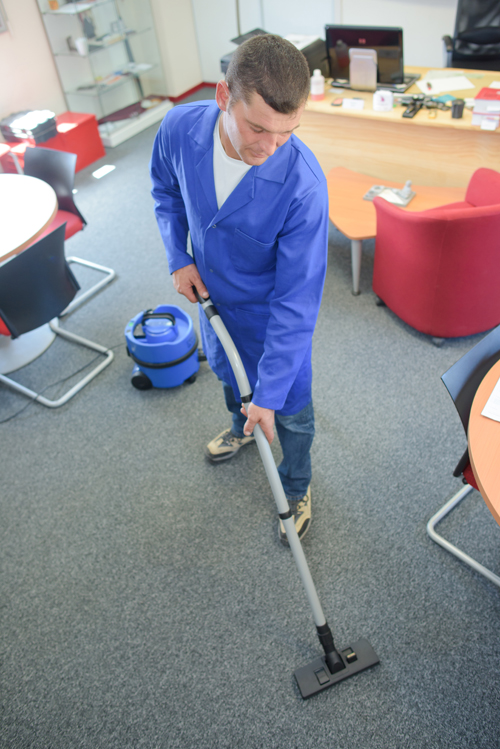 Call 617-202-2202
Call 617-202-2202
Cities Served
Brighton
New Town
Allston
Newton
Brookline
Brookline Village
Boston
Watertown
Chestnut Hill
Cambridge
Newtonville
Nonantum
Roxbury Crossing
Newton Center
Jamaica Plain
Belmont
West Newton
Newton Highlands
Somerville
Roxbury
Newton Upper Falls
Medford
Waban
Waltham
Dorchester
Auburndale
Arlington
Roslindale
West Roxbury
Readville
North Waltham
Needham Heights
Charlestown
Newton Lower Falls
Waverley
Arlington Heights
West Medford
Mattapan
South Boston
Milton Village
Dorchester Center
Babson Park
Wellesley Hills
Everett
Needham
Hyde Park
Winchester
Dedham
Weston
Chelsea
East Boston
Lexington
Malden
Wellesley
Milton
Quincy
Woburn
Stoneham
Westwood
Melrose
Winthrop
Revere
Lincoln
Dover
Hanscom Afb
Wayland
Natick
Saugus
Burlington
Wakefield
Canton
Norwood
Bedford
Lynn
Braintree
North Weymouth
Reading
Pinehurst
Concord
Randolph
Nahant
East Walpole
Sherborn
Sudbury
Medfield
Framingham
Weymouth
Nutting Lake
Hull
Lynnfield
East Weymouth
Walpole
Billerica
Wilmington
Swampscott
Peabody
Stoughton
Holbrook
Avon
Carlisle
North Reading
Maynard
Millis
South Weymouth
Sharon
North Billerica
Hingham
Salem
Ashland
Acton
Holliston
Fayville
South Walpole
Marblehead
Accord
Hathorne
Norfolk
Tewksbury
Stow
Abington
Danvers
Middleton
Cohasset
Chelmsford
Medway
Brockton
Rockland
Southborough
Hudson
Marlborough
Foxboro
North Easton
Lowell
Andover
North Scituate
Boxborough
Hopkinton
Littleton
Beverly
Minot
Whitman
Scituate
Norwell
Hanover
Westford
Woodville
Prides Crossing
Franklin
Easton
South Easton
Topsfield
Wenham
North Andover
North Chelmsford
Wrentham
Mansfield
Milford
Lawrence
Boxford
Bolton
Greenbush
West Bridgewater
Westborough
Harvard
Hamilton
North Marshfield
East Bridgewater
Berlin
South Hamilton
Northborough
Hopedale
Plainville
Hanson
Bellingham