Alternative solutions to the dry-cleaning dilemma.
While the jury is still "out" on the dry-cleaning debate, it is noteworthy to consider that any attempt to save a cherished piece of clothing, sweater, blanket or even a down-filled pillow is valiant. If you've used your local company before then you are more apt to not hesitate but what if you're part of the population who don't patronize these businesses? There will come a day when you might have to consider using the dry-cleaning option. In the next few moments, we'll weigh in with some pros and cons, ideas and tips and maybe even a few chuckles as the great dry cleaning blood removal parlay taints the fabric of our time….for these are the stains of our lives……
What do dry cleaners use to remove tough stains like blood?
I would like to think that there should have been some glorious reasoning behind the discovery of dry cleaning to begin with and automatically my own imagination whirls me off into history when March 18th was the grand opening of the first official dry cleaning establishment offering half off deals on togas and anything green…but, in reality, it isn't nearly as entertaining or morbid. All it took was an accidental spill of turpentine onto a dirty tablecloth in the mid 1800's. Yeah. That's it. And it is pretty much the same technique used today. Dry cleaning isn't 100 percent "dry" at all! Tetrachloroethylene or perchlorethylene/perc is the standard solvent used as a base for the main cleaning fluid.
Also found in wood cleaners, some paints and water- proofed materials. Studies in the earlier 2000's suggested that overuse and exposure to this compound could lead to the development of some forms of cancer. Since then, the health trend "cleaned up" their act and although those chemicals are still used, other neutralizers have been blended in. Drop off dry and stained, article gets soaked and washed, then are pressed, steamed, and bagged for your convenience, free plastic hanger included! So, the next time you wonder if it's just you who can smell a chemical odor to your valuables, not to worry. You're NOT alone.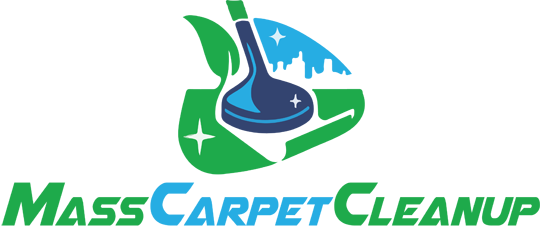 Make Carpets Clean Again
New Customer Special
- 15% Off -
Leather Furniture Cleaning for
Area Customers
(December 10, 2023)
Call: 617-202-2202
How do I know that blood removal is 100 percent guaranteed?
Ay, there's the rub! You're not. The assumption is, you just drop and go, and everything will come out, well, in the wash. Even if you've pointed out the stain to a service clerk in advance. Your best bet is to call ahead and ask if the company staffs an onsite professionally trained and certified stain removal technician. In fact, go one further and inquire as to what percentage of the work is actually done on site. A majority of smaller locations may be outsourcing their workload to keep up with a demand for stand out services. A normal fee for a basic clean to a pair of pants and one shirt/blouse racks up a steamy $14.00!
Will my local dry cleaner offer any alternate solutions to try at home first?
Any dry cleaner worth their salt will indeed be willing to share helpful advice as no doubt they are aware of the consumer's valued patronage to what in these economic times is nothing short of unwrinkled. Speaking of salt:
A DIY pre-soak in one cup of salt dissolved in 6 to 8 cups of water followed with a gentle massaging drop or two of detergent might just do the trick for you. Follow through with a turn in the washing machine, cold water and gentle cycle settings.
Two parts lemon juice to one-part cold water sounds like a wonderfully refreshing sipping beverage (pass the sugar please!), poured over a stack of crackling pristine ice cubes. If your child has ever manned a lemonade stand, maybe now would be the time to talk to them about a career in the dry-cleaning industry; but this is another pre-soak suggestion as well.
Baking soda, club soda, vinegar and Dawn. Nope..these are not the stage names of an up and coming girl group. More simple DIY techniques to try. A paste made with baking soda and Dawn liquid soap, when applied with a soft dabbing pressure and left to dry before you brush it away could be your golden ticket. As could a liberal dousing of club soda or plain white vinegar. Whatever method you try, just keep in mind to use a pressing motion…don't rub frantically or brusquely knead from left to right. You'll only smear the stain further.
Hydrogen peroxide poured directly and undiluted onto the offending sanguine imbrue is a stronger method of attack. The chemical of the oxide reacts with that in the blood and releases an entire brigade of bubbling foot soldiers in advance of a full onslaught charge.
Mistakes Happen, We Clean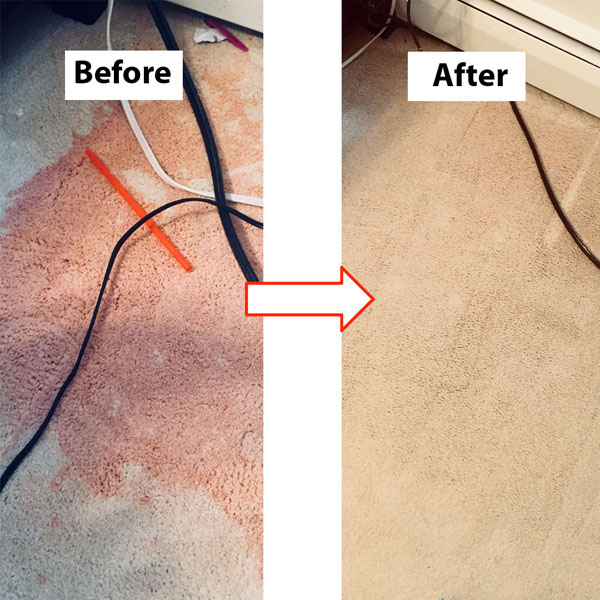 Call To Get Your Carpet Clean
Call To Get Your Carpet Clean
"Sorry, I Didn't Mean To..."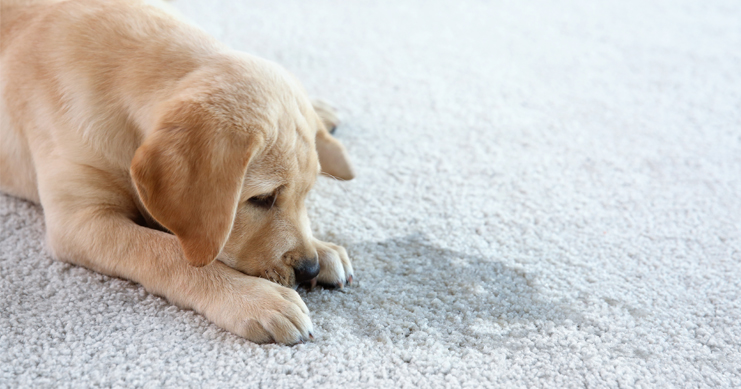 Call now for a free quote
Call now for a free quote
When in doubt, ASK!
Who? Local hotels, motels, and inns. Any of these businesses that deal with laundry daily. They may have a good solid recommended dry-cleaning service that they use or if not, can provide you down alternate paths. High end lingerie shops will also have top notch suggestions to handle such touchy and personal subjects as well. Bridal shops, tailors and clothing rental agencies also fit this bill.
Whatever route you choose to take, just remember, blood may be thicker than water but something as simple as a cold water soak may be the solvent that can give you the reassurance that your favorite pants, shirt, blanket or otherwise mentioned unmentionables will be around for a long time. And as far as a dry cleaning service goes, well I, for one, will wait for the judges final say on that.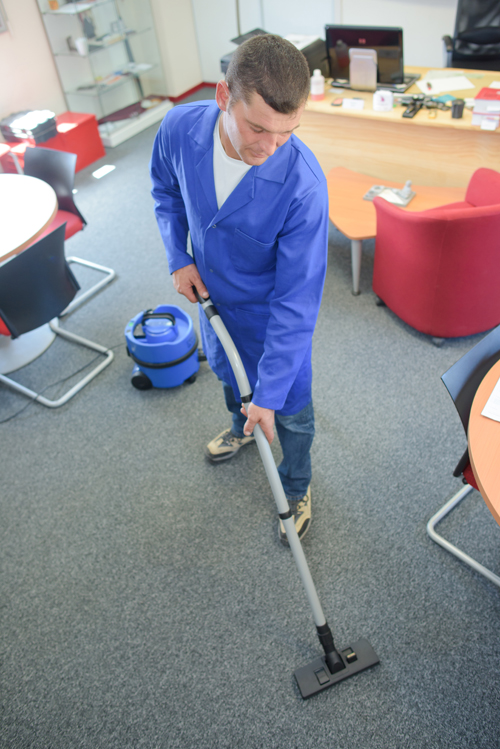 Call 617-202-2202
Call 617-202-2202
Cities Served
Brighton
New Town
Allston
Newton
Brookline
Brookline Village
Boston
Watertown
Chestnut Hill
Cambridge
Newtonville
Nonantum
Roxbury Crossing
Newton Center
Jamaica Plain
Belmont
West Newton
Newton Highlands
Somerville
Roxbury
Newton Upper Falls
Medford
Waban
Waltham
Dorchester
Auburndale
Arlington
Roslindale
West Roxbury
Readville
North Waltham
Needham Heights
Charlestown
Newton Lower Falls
Waverley
Arlington Heights
West Medford
Mattapan
South Boston
Milton Village
Dorchester Center
Babson Park
Wellesley Hills
Everett
Needham
Hyde Park
Winchester
Dedham
Weston
Chelsea
East Boston
Lexington
Malden
Wellesley
Milton
Quincy
Woburn
Stoneham
Westwood
Melrose
Winthrop
Revere
Lincoln
Dover
Hanscom Afb
Wayland
Natick
Saugus
Burlington
Wakefield
Canton
Norwood
Bedford
Lynn
Braintree
North Weymouth
Reading
Pinehurst
Concord
Randolph
Nahant
East Walpole
Sherborn
Sudbury
Medfield
Framingham
Weymouth
Nutting Lake
Hull
Lynnfield
East Weymouth
Walpole
Billerica
Wilmington
Swampscott
Peabody
Stoughton
Holbrook
Avon
Carlisle
North Reading
Maynard
Millis
South Weymouth
Sharon
North Billerica
Hingham
Salem
Ashland
Acton
Holliston
Fayville
South Walpole
Marblehead
Accord
Hathorne
Norfolk
Tewksbury
Stow
Abington
Danvers
Middleton
Cohasset
Chelmsford
Medway
Brockton
Rockland
Southborough
Hudson
Marlborough
Foxboro
North Easton
Lowell
Andover
North Scituate
Boxborough
Hopkinton
Littleton
Beverly
Minot
Whitman
Scituate
Norwell
Hanover
Westford
Woodville
Prides Crossing
Franklin
Easton
South Easton
Topsfield
Wenham
North Andover
North Chelmsford
Wrentham
Mansfield
Milford
Lawrence
Boxford
Bolton
Greenbush
West Bridgewater
Westborough
Harvard
Hamilton
North Marshfield
East Bridgewater
Berlin
South Hamilton
Northborough
Hopedale
Plainville
Hanson
Bellingham