FIVE Reasons Why You Need Some Pressure in your Life. Steam Cleaning Curtains and Upholstery Should Never Be Left up to Chance.
Say the words "Steam Cleaning,"" and the majority of the general public think "rugs and carpets." Shrug it off and rent a machine on some rainy weekend only to return to work on Monday with grey hair, a few more wrinkles, pruney fingers, and still squishy soles of shoes squeaking with each footstep. Not to mention the embarrassment of wet cheeks because you thought it would also be a GREAT time to clean the sofa, lazy boy, and even the car seats. When asked about how the carpet cleaning went, you smile on a dime and lie. "OH! It went GREAT. The rugs look and smell (don't say like a damp dog, don't say like a damp dog, don't say...) incredible! Hey....if anyone needs carpet shampoo, spot treatment, pet odor enzyme attacker, pee-be gone and deep rinse conditioner protectant...I have GALLONS available to give away....."
Out of the Stone Ages.
Reason One
Barring anything catastrophic, routine steam clean for your furniture, other upholstery, and curtains doesn't need to be a drag. Steam cleaning has come a long way and none so much as recently due to the world's sensitive need for environmentally safe awareness. DIY sages will no doubt have their own steam cleaning machines propped up alongside their vacuums in the broom closet, or the devoutly stalwarts have their favorite go to weekend rental depot. Not to cast a negative pall on these options as both do a just passable ok on general light weight dirt. The rentals are still cumbersome beasts that drip no matter how often they are guaranteed leakproof. The hoses and copper-plated coupling seals no longer grip, and hoses have been twisted and left un-sanitized by hundreds of renters prior to you. Yes, they get serviced but are then rented out again so quickly that its almost moot. Add on the deposit price, damage insurance, taxes, plus the obligatory contractual cleaners and chemical agents you buy (sold in large amounts only), and that appealing "48 Weekend Rental Deal!" can end up being almost twice the original non-sale price.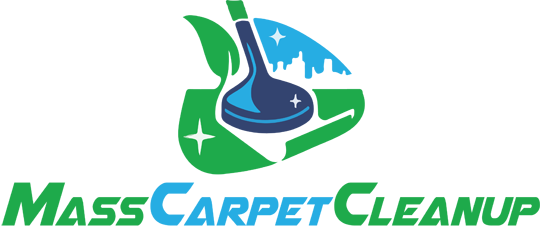 Make Carpets Clean Again
New Customer Special
- 15% Off -
Leather Furniture Cleaning for
Area Customers
(September 23, 2023)
Call: 617-202-2202
Do It Yourself and Buy Off a Shelf.
Reason Two
The same arguments can be made for owning your own steam cleaner. Basically, what you've got is a sleek, tricked out version of wet/dry shop vac. The refill tank is so small that you're constantly refilling it. It is not designed to keep the hot water nearly hot enough; which is one of the main reasons for a small water receptacle to begin with but the only sustained heat you'll get is a physical workout that has you running back and forth to the sink. The water suction removal is decent but can still leave lingering seeping dampness. Extender wands for curtains? Hmmm. Is that a pin dropping? Two options. Hard molded plastic that doesn't allow for any close encounter with the drapery kind, or a flexi hose that will give you maybe two feet before it twists back into that figure eight pretzel. Drips of cleaning fluid running down your arm or into your face needn't have you concerned about a steam or hot water burn because as mentioned, the water cools down to barely lukewarm before you can say "ABRACACARPET!"
Vaporize To Sanitize
Reason Three
When you think of what is hiding deep within the fibers of your upholstered furniture, carpets and curtains, the mere thought of just a simple spray and wipe just doesn't cut it anymore, does it. Especially during flu seasons, high peak pollen times, after your child's 8th birthday party or a year's worth of social quarantining when your home is now office, school class room, family entertainment center, bad weather indoor gymnasium, pet playground or yoga studio. If your local carpet cleaners can't guarantee the use of hot water vapor extraction, then you are NOT getting a deeply sanitized service.
Safety First
Reason Four
Your professional service center should be willing to work WITH you during your booking process, provide certified documentation of their ownership, insurance etc. A professional service has an established reputation in high standing with the BBB, offer multiple services from regular maintenance to 24 hours overnight emergencies, including natural disasters and HAZMAT related environmental contaminations. If government emergency teams can count on them, shouldn't you? Online booking is amazingly quick and once at a site, you can also access an entire drop-down menu bar, get to read about your choice's history and read customer reviews. Best thing? The DISCOUNT coupons!!!! Their regular prices are normally quite reasonable to begin with so who WOULDN'T turn down even extra bonus savings?
Mistakes Happen, We Clean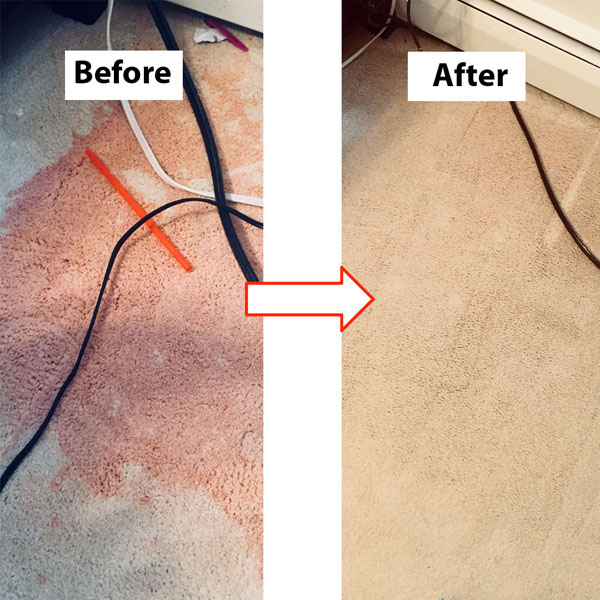 Call To Get Your Carpet Clean
Call To Get Your Carpet Clean
"Sorry, I Didn't Mean To..."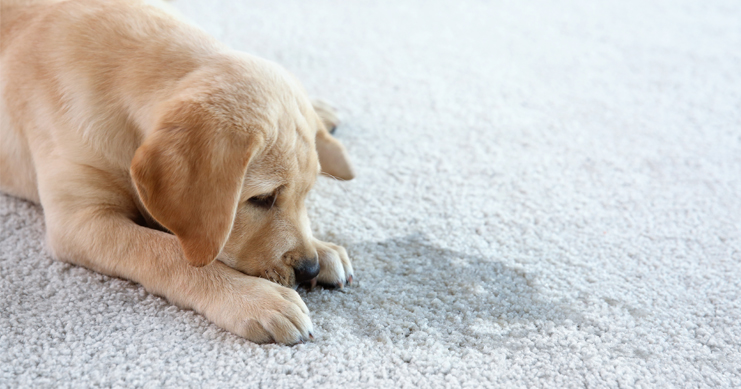 Call now for a free quote
Call now for a free quote
Back On Your Feet Again
Reason Five
Among the greatest advantages of using pressurized steam is the drying time. While "steam" tends to make people think of a dry cleaning, that isn't exactly the case. The water-based enviro and pet/child friendly solvents are heated to beyond boiling point where they literally vaporize and recondense and are deep core blasted down into the fabrics. Superb commercial grade roller brushes then attack the dirt, extract it to the surface and are immediately syphoned into another hermetically sealed container. Your wait time for a complete dry time is DECREASED dramatically and not only do the results look astounding, they leave your entire home smelling wonderfully fresh. Even the kitchen grease/pet/smoke odors that have lingered are no more.
Five simple reasons to book now for the season. It might just be the best gift on the market this year. Whether for yourself or as a thoughtful gift for another home-bound family member or friend, good health always makes a great gift.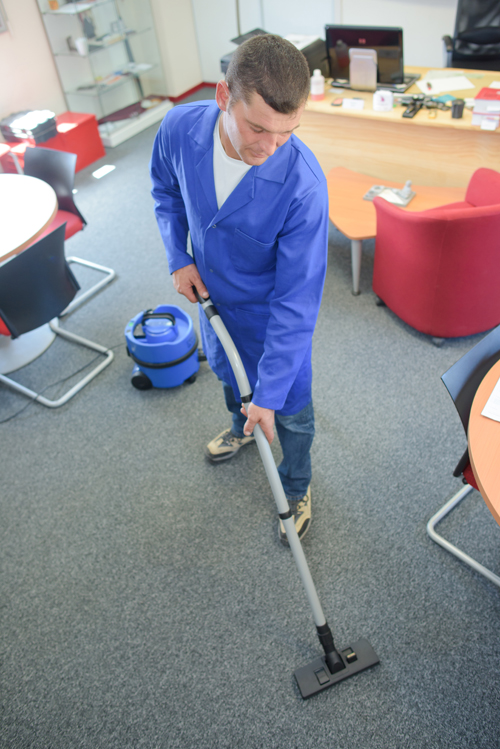 Call 617-202-2202
Call 617-202-2202
Cities Served
Brighton
New Town
Allston
Newton
Brookline
Brookline Village
Boston
Watertown
Chestnut Hill
Cambridge
Newtonville
Nonantum
Roxbury Crossing
Newton Center
Jamaica Plain
Belmont
West Newton
Newton Highlands
Somerville
Roxbury
Newton Upper Falls
Medford
Waban
Waltham
Dorchester
Auburndale
Arlington
Roslindale
West Roxbury
Readville
North Waltham
Needham Heights
Charlestown
Newton Lower Falls
Waverley
Arlington Heights
West Medford
Mattapan
South Boston
Milton Village
Dorchester Center
Babson Park
Wellesley Hills
Everett
Needham
Hyde Park
Winchester
Dedham
Weston
Chelsea
East Boston
Lexington
Malden
Wellesley
Milton
Quincy
Woburn
Stoneham
Westwood
Melrose
Winthrop
Revere
Lincoln
Dover
Hanscom Afb
Wayland
Natick
Saugus
Burlington
Wakefield
Canton
Norwood
Bedford
Lynn
Braintree
North Weymouth
Reading
Pinehurst
Concord
Randolph
Nahant
East Walpole
Sherborn
Sudbury
Medfield
Framingham
Weymouth
Nutting Lake
Hull
Lynnfield
East Weymouth
Walpole
Billerica
Wilmington
Swampscott
Peabody
Stoughton
Holbrook
Avon
Carlisle
North Reading
Maynard
Millis
South Weymouth
Sharon
North Billerica
Hingham
Salem
Ashland
Acton
Holliston
Fayville
South Walpole
Marblehead
Accord
Hathorne
Norfolk
Tewksbury
Stow
Abington
Danvers
Middleton
Cohasset
Chelmsford
Medway
Brockton
Rockland
Southborough
Hudson
Marlborough
Foxboro
North Easton
Lowell
Andover
North Scituate
Boxborough
Hopkinton
Littleton
Beverly
Minot
Whitman
Scituate
Norwell
Hanover
Westford
Woodville
Prides Crossing
Franklin
Easton
South Easton
Topsfield
Wenham
North Andover
North Chelmsford
Wrentham
Mansfield
Milford
Lawrence
Boxford
Bolton
Greenbush
West Bridgewater
Westborough
Harvard
Hamilton
North Marshfield
East Bridgewater
Berlin
South Hamilton
Northborough
Hopedale
Plainville
Hanson
Bellingham