Back to Class with a Class "A" Clean
Seasonal carpet cleaning is as simple as A B C.
The days of summer are quickly becoming history. Focus is now on getting out the door in the hustle and bustle, catching up with put-aside yard chores while gearing up for the winter ahead. Even work schedules are stretched to the limit as we barely have time to rearrange after-school class activities, team practices, and sports events and keep up with shopping, laundry, and the general pace of life. Yes, autumn also brings relief, open windows, fresh air, cooler temps, breezy respites, and the promise of more seasonal holidays ahead. These are the traditions of New England fall and winter.
As dreamy and refreshing as this is, it is also a time when your floors, carpets, and furnishings take a real beating. Combine the hectic ins and outs of rushing to gather forgotten sports gear, packing a quick-to-go dinner, or dropping onto the couch after a hard day with a take-out pizza at the end of a week. As a result, we found ourselves now facing the signs of stains, spills, dust, and built-up residual grime that we just didn't have time for throughout the week.
Not to worry. A seasonal deep-down steam clean and protectant for all of your carpets, accent rugs, area broadlooms, and furniture is a perfect way to get ahead of the cleaning game and help keep you there with top grades.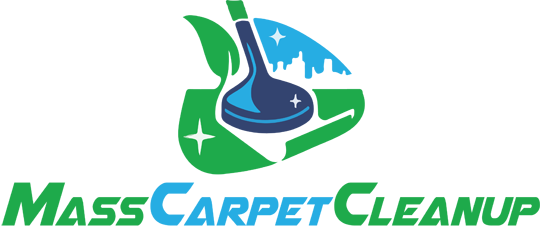 Make Carpets Clean Again
A reputable, reliable, and professional all-season and multi-faceted cleaning service are ready to tackle all of those residential and commercial renewals for you. Perhaps you are readying to close down your beach home and want to ensure it weathers the winter without any chance of mold or mildew damage. Professional cleaning is a perfect solution.
Using unique and super effective dirt, dust-busting high temperature, and a pressurized blast of steam, every particle of stain, smell, dander, and compressed fiber is returned to life. Even those precious silk and cotton oriental heirlooms are treated with exceedingly gentle care in an off-site cleaning facility outfitted to perform the designated process for your investment.
The same deep clean process, when applied to your furniture, adds an extra assurance of protection, value, and aesthetic pleasure to your home, from leather to microfiber and heavy cotton and linens of upholstery fabric. Bedroom mattresses, drapes, and blinds are silent traps for unseen stains and health-related issues. With a seasonal deep clean, you can reap the benefits of a superb healthy environment, free of irritating allergy triggers, mites pollens, skin follicles, and pet danders. Stains on mattresses become a thing of the past and leave you with a next-to-brand new bed.
Tile surfaces, wood floors, dingy shower stalls, mold-spored walls, and ceilings shine after supreme cleaning. Get rid of that perpetual damp smell from air ducts and laundry room vents which not only create sensory displeasure but also hike up your energy costs and risk of potential electrical damage or fire.
A one-time complete service package can take your entire home and create a superb and spotless haven for you and your family while not breaking your budget either. So why shell out extra for rentals and cleaning solutions that are strictly chemical based and overpriced? Or deal with a constant stop-and-go refill and heat-up time for a home appliance that is not calibrated or designed to maintain a hot enough water cleaning temperature and leave behind sodden areas due to ineffective vacuum suction.
One call to our team, and we'll be on-site to out steam all the rest. Invest in a seasonal full clean now and enjoy the fall season ahead. Check out our other services, and ask about any seasonal discounts. You'll be surprised by what your clean team pros are willing to provide. In the Greater Boston area, contact us 617-202-2202 or book online and let's get started on that homework.