MASSACHUSETTS CARPET CLEANING BLOG
Get the Most of Your Wood Floors, Tile and Grout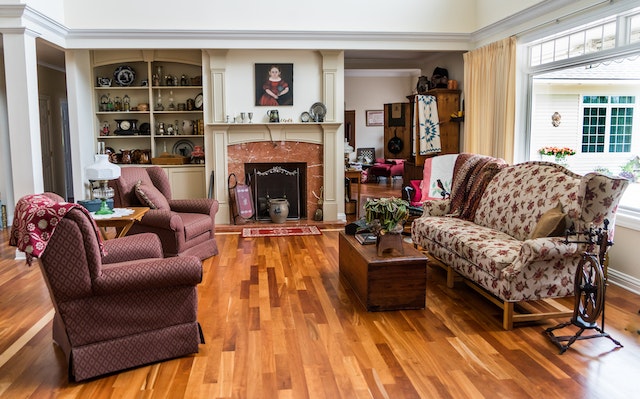 Floor Cleaning Services Offered at Mass Carpet Clean Up
Have you ever had to mop your hardwood floors and tile floors? Did it take several hours for you to get the dirt, grime, and stains out of them? Does your home look dull after having a cleaning service come over? If so, then you'll be glad to know that Mass Carpet Clean Up is the perfect service for you.
If you want to get the most out of your floor cleaning service, you must turn to Mass Carpet Clean Up. With our full-service steam cleaning and mold and mildew removal from tile and grout, hardwood floors, and other flooring stains, we offer the best floor service packages in the greater Boston area. Keeping your floors looking clean and presentable can be a major challenge. Vacuuming alone isn't enough to get rid of stubborn stains that have been around for years, and mold and mildew on tile floors can seem impossible to remove. So let's take a look at what we have to offer.
When it comes to hardwood floor cleaning, it can be difficult if done improperly. However, Mass Carpet Clean Up offers professional hardwood floor steam cleaning for a sparkling finish that will last years. In addition to hardwood floors, we specialize in tile and grout steam cleaning – perfect for removing mold and mildew from tile floors that may have been left behind due to humid weather or other factors.
Steam for the Green and a Lustrous Polished Wood Sheen
Another service offered by Mass Carpet Clean Up is dull hardwood floor cleaning and refinishing. This process is perfect for restoring old or worn-out floors to their original luster. And if there are any stains on your hardwood floors, we can easily remove them using professional steam cleaning methods.
Steam cleaning is one of the most effective methods for removing tough stains from hardwood floors without damaging them. Steam cleaning also helps restore the natural luster of dull hardwood floors, making them look new again.
In addition, steam cleaning helps to kill bacteria and germs lurking between the boards, helping ensure that your family stays healthy!
Finally, we'll even bundle a service call that includes carpet cleaning or upholstery services, too – perfect for removing dirt and debris from everywhere imaginable in your home. So when you call Mass Carpet Clean Up at 617-830-1232, you can trust that they will provide you with an affordable and reliable solution that is tailored to your specific needs.
Mass Carpet Clean Up offers the best service for all types of floor services in the greater Boston area – so don't hesitate to call our pros at 617-202-2202 today! With our expertise in steam cleaning hardwood floors, tile and grout, mold and mildew removal, stain removal, and even carpet cleaning services, you won't find better quality than what Mass Carpet Clean Up has to offer. So try us today for a truly exceptional level of floor care and a healthier, greener tomorrow.
Keep Your Tile in a Pristine Clean Style
Mold & mildew on tile floors can be an unsightly blight that no homeowner wants to deal with. Tile & grout floor steaming is another great service offered by Mass Carpet Clean Up. Tile & grout floor steaming services are just as important as hardwood floor steam cleaning. Tiles are often filled with dirt, grime, and other particles that need to be removed in order for them to look their best again. Our professional team will use powerful equipment to remove any buildup from your tiles without damaging them in any way.
We can also restore their color if necessary by using advanced techniques such as polishing or deep-cleaning treatments. This process leaves your tile sparkling clean while also prolonging its life span. You should use this service once every six months or so to keep your tiles looking beautiful all year round!
Perfect Time for a Spring Super Clean
You've waited the entire winter season to get a jump on the warming temperatures, open up your windows and let the crisp air breathe an invigorating early spring briskness in. Every New Englander can relate to that. So why not include a professional refreshing package from one of our many home and commercial cleaning services?
Try us today for a truly exceptional level of floor care and a healthier, greener tomorrow.