PERSIAN, SILK, WOOL OR NOT, YOUR CARPET SHOULD NOT SHOW A SPOT.
A Magic Genie in a Bottle Will Grant You Three Wishes.
HA! If only that were true. Especially on cleaning day. All the dusting is done, laundry completed and folded. Put away? Ehhhhh…I'll save that as wish number 1. Dusting is in the wind of the past and the dishes are actually removed from the washer in time to not watch them streak with hard water deposits. Wish number 2…GONE. Washroom is sanitized to within an inch of its life, finger smudges wiped away from the fridge, tile floor washed and rinsed. Final chore is just a quick pass with the vacuum and WAIT ONE SOLITARY MINUTE! What is that on the rug and why isn't my vacuum cleaner doing its job? Adjust the pile setting and run it by again. NO! it's not budging. It's completely dried and set in. Genie…enlighten me. It's blood, isn't it. Oh well. Three wishes gone in the blink of an eye and apparently an unmentioned cut on a knee or foot. There will be a random scar check later.
TURN BACK TIME.
Before you put the Hoover away, glove up and get down to the nitty gritty that's ground in and bound in the fibers of that nasty nap. With a still bristled dry brush, scrub away any caked in dirt and surrounding areas as well as the stain itself. Shake in a few tablespoons of baking soda to help in removing any chance of lingering odor while you're at it. Then, straighten up, place your hands on your lower spine and lean back until you feel that satisfying CRACK! Again, another wishful thought for that Genie. Using the vacuum, go over the stain again to suction up all the loosened crud and stuff. If anything, perhaps you've managed to lighten the stain by taking off the first few layers of dried blood.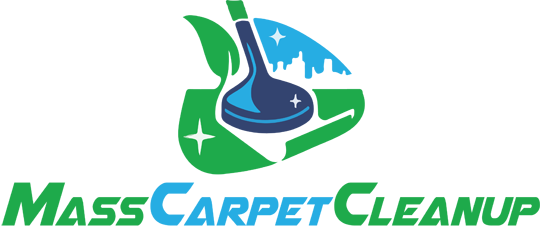 Make Carpets Clean Again
New Customer Special
- 15% Off -
Blood Stain Removal Service for
Area Customers
(December 01, 2020)
Call: 617-433-5129
COVID-19 Information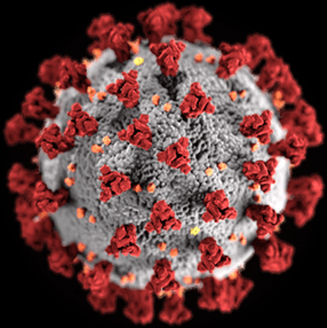 We are a COVID-19 safe company
Follow CDC guidelines
Keeping 6 Feet Distance
PPEs
Wearing Gloves, Masks, Shoe Covers and Tyvek Suits.
CONTAIN THE STAIN.
Because of the propensity of the time passage, it is ESSENTIAL to go big guns at first. Reach for the hydrogen peroxide, pour it into a spray bottle and saturate the stain working from the outside in so it doesn't bleed out while you're cleaning it. Spray, and press, do NOT rub. If the carpet is synthetic, then you can also try household ammonia diluted to a ratio of ¼ cup to 2 cups of cold water. Remember to switch out your blotting pads and use clean white rags if at all possible.
If the blood-stained carpet is wool, you'll have to work with the natural lanolin and go with a solution of cold water and dish detergent and be hyper vigilant about rinsing as the waxy sudsy wool can become slippery ever after. Cinderella would NOT approve. Turn a fan on the spot to promote quicker drying and keep an eye on the fading color. If it doesn't completely wash out and leaves behind a brownish sort of tint, don't panic. That's quite common. Usually it is a hint that another rinse is required. If that is the case, mix up an uber quick lemon juice and white vinegar cold water cup or two and apply as another blotting technique. If there is no change, then you 're going to have to use a professional carpet cleaner or cleaning service that deals with set in dried blood.
PILE IT ON.
All is not lost at this point in the game. A reputable licensed and fully bonded service may be your best bet after all. You may have to wait for a service date and time, but at the very most, you can get your entire carpet cleaned for around $75.00; including extra spot treatments, furniture removal or rearranging and a guarantee on all work provided. Most companies also use environmentally friendlier products now and keep children, allergy sufferers and pets in mind while working with you. During your initial contact, they may even offer tips to aid in another DIY method or be able to make alternate suggestions or sweeten the deal with adding in another room at a discount rate while they are there. Keep your ears in line and don't impulse buy however because before you know it, that sweet deal has become a triple digit run away train. Set a budget and stick to your guns.
Mistakes Happen, We Clean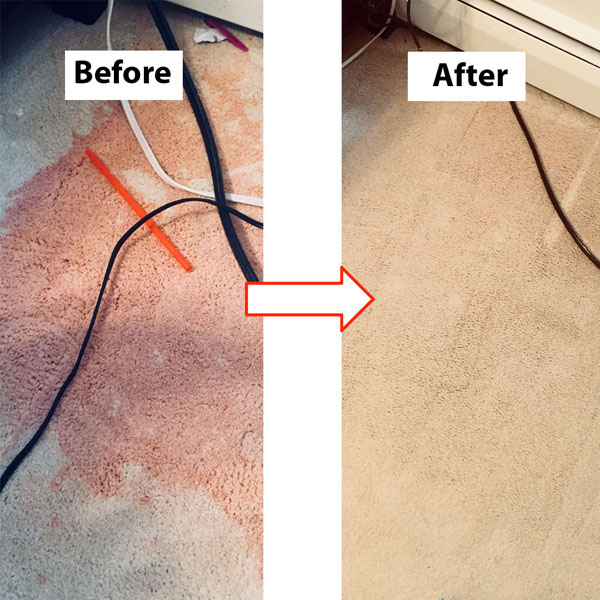 Call To Get Your Carpet Clean
Call To Get Your Carpet Clean
"Sorry, I Didn't Mean To..."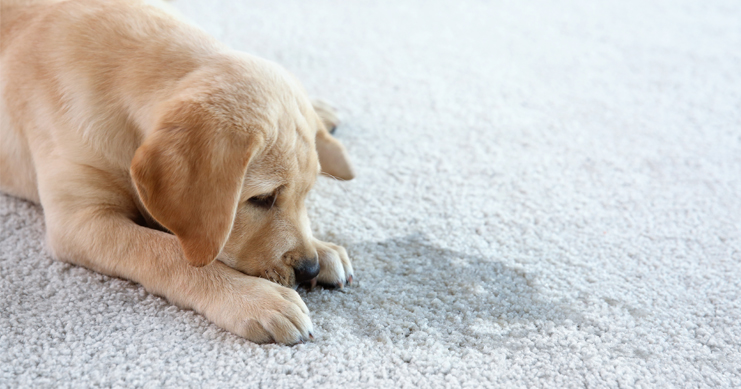 Call now for a free quote
Call now for a free quote
SPLITTING THE DIFFERENCE.
If you don't want to service out or can't wait for an appointment time, renting a carpet cleaning machine might be up your alley. Hardware chains and even grocery stores rent out portable and sturdy easy to manage machines with a security deposit. (completely refundable upon return of machine in same working condition) Along with the machines, they sell a variety of "shampoos" and rug cleaning solvents, stain pre treaters and general washing agents. Before renting out a machine, check it thoroughly with a store associate making sure you are receiving a working model in a sanitized state with all needed hoses, couplings and washers in place, no lingering moldy odor and tangle free brush heads, and a completely legible instruction panel. A normal rental period is 24 to 48 hours so if you're feeling extra peppy, you could, conceivably do your entire house, sofas and vehicle too.
OH GENIE….have I got a WISH for you….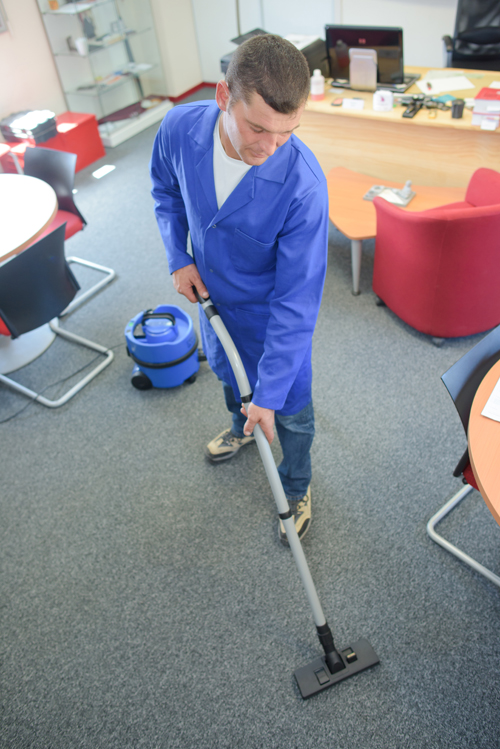 Call 617-433-5129
Call 617-433-5129
Cities Served
Brighton
New Town
Allston
Newton
Brookline
Brookline Village
Boston
Watertown
Chestnut Hill
Cambridge
Newtonville
Nonantum
Roxbury Crossing
Newton Center
Jamaica Plain
Belmont
West Newton
Newton Highlands
Somerville
Roxbury
Newton Upper Falls
Medford
Waban
Waltham
Dorchester
Auburndale
Arlington
Roslindale
West Roxbury
Readville
North Waltham
Needham Heights
Charlestown
Newton Lower Falls
Waverley
Arlington Heights
West Medford
Mattapan
South Boston
Milton Village
Dorchester Center
Babson Park
Wellesley Hills
Everett
Needham
Hyde Park
Winchester
Dedham
Weston
Chelsea
East Boston
Lexington
Malden
Wellesley
Milton
Quincy
Woburn
Stoneham
Westwood
Melrose
Winthrop
Revere
Lincoln
Dover
Hanscom Afb
Wayland
Natick
Saugus
Burlington
Wakefield
Canton
Norwood
Bedford
Lynn
Braintree
North Weymouth
Reading
Pinehurst
Concord
Randolph
Nahant
East Walpole
Sherborn
Sudbury
Medfield
Framingham
Weymouth
Nutting Lake
Hull
Lynnfield
East Weymouth
Walpole
Billerica
Wilmington
Swampscott
Peabody
Stoughton
Holbrook
Avon
Carlisle
North Reading
Maynard
Millis
South Weymouth
Sharon
North Billerica
Hingham
Salem
Ashland
Acton
Holliston
Fayville
South Walpole
Marblehead
Accord
Hathorne
Norfolk
Tewksbury
Stow
Abington
Danvers
Middleton
Cohasset
Chelmsford
Medway
Brockton
Rockland
Southborough
Hudson
Marlborough
Foxboro
North Easton
Lowell
Andover
North Scituate
Boxborough
Hopkinton
Littleton
Beverly
Minot
Whitman
Scituate
Norwell
Hanover
Westford
Woodville
Prides Crossing
Franklin
Easton
South Easton
Topsfield
Wenham
North Andover
North Chelmsford
Wrentham
Mansfield
Milford
Lawrence
Boxford
Bolton
Greenbush
West Bridgewater
Westborough
Harvard
Hamilton
North Marshfield
East Bridgewater
Berlin
South Hamilton
Northborough
Hopedale
Plainville
Hanson
Bellingham
Special COVID-19 Notice to Our Customers
We are a COVID-19 safe company and follow CDC guidelines when servicing your home or office. These include, but are not limited to:

Keeping 6 Feet Distance, PPEs - Wearing Gloves, Masks, Shoe Covers and Tyvek Suits.
Close