LEATHER FURNITURE DESERVES A DAY AT THE SPA. CLEANING AND CONDITIONING ISN'T A BUDGET BREAKER.
There it is. Your old faithful. It's been with you from your earliest childhood memories stemming from sitting in a lap, following along with the pictures in a nap time story. It was a perfect Royal throne and home base for indoor games of fancy and fantasy. A blanket tent, a space launch pad. The perfect security for a Saturday night scary movie or a sick day at home fever reducer. It has been cried on, sloshed with coffee, soda, wine and juice. Muddy feet and bleeding noses. Hauled off to college and back again. Time after time, it has withstood and will maintain it's promise to you. Why shouldn't you repay it in kind?
3 Star General: Three simple steps to cleaning leather and vinyl recliners.
People see a stain or a spill on leather and they tend to automatically assume the worst. They begin shopping for a replacement, lamenting the days of yesterday, furrowing their eyebrows at today's delivery wait time, the added pressure of purchasing extended warranty coverage, stern warnings about sunlight fading, scratch marks from finger nails, pet claw snags, what color to choose from, natural or synthetic dye, nubuck or suede nap , patent shine, nubbed brush or vinyl gleam from spray wax dusting.
STOP! It's a stain. First things first. Calmly apply a warm water compress with a damp clean colorless towel, sponge, or squares of paper toweling. and dab it firmly but gently just into one test section of the stain. Hold it there for a few seconds and check the results. If the stain has transferred onto the cloth, carry on until the entire stain is gone and thank your lucky stars.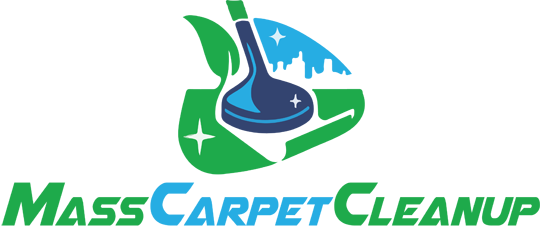 Make Carpets Clean Again
New Customer Special
- 15% Off -
Leather Furniture Cleaning for
Area Customers
(December 10, 2023)
Call: 617-202-2202
2 Step Verification ID: Sight and touch doesn't take that much.
So you've SEEN the offender and gained a little headway. Let's accept the promotion and try step two.
Vacuum your entire recliner, sofa or vinyl covered lounger with the soft dusting brush attachment then give it a snappy wipe down with a dry cloth. Give any stains a touch and use your judgement. Greasy feel? Keep it dry and try to absorb any emollient residue with a sprinkling of baking soda or talc-based powder to draw out the oil onto a cloth. The trick to this one is to have patience. Let the powder set for at least an hour before you brush it, and hopefully, the stain away.
Ink, pen, mold or marker got you seeing darker? Reach for the alcohol. Rubbing alcohol. Working quickly with cotton balls, clean rag and the alcohol, apply and rub in small circles, taking care not to saturate. Alcohol dries exceedingly fast so be cautious to NOT over do it.

BONUS TIP: LIGHTER SHADES OF LEATHER CLEAN BETTER WITH LEMON JUICE AND BAKING SODA PASTE. MASSAGE IN GENTLY, WAIT FOR IT TO DRY AND BRUSH AWAY THE CRUMBLES.
1 Final Step to Leather or Vinyl: A Conditioner Polish To Restorative Luster.
Even though the cleaning of your leather recliner or vinyl couch was easy, you'll still want to finish with a superb polished gloss that will not only keep the leather supple but will give your room that aesthetic touch that makes everyone feel the warmth and value of your life. Two of the simplest ways to accomplish this is to
Purchase a reputable trademark brand of polish/wax/spray of your desire OR
Carry on with a DIY homey approach.
Should you opt with number one, read the label carefully, and follow the precise directions before using. If it says to use "sparingly," then resist using the entire contents and buff with a shop tool.
A couple of quick tried and true recipes for number 2 are:
4 cups of warm water + 2 tablespoons of liquid baby soap + a splash of vinegar = a liquid polish applied with a clean microfiber or dust rag.

OR


2 parts sweet almond oil to 1 part cocoa butter and 1 part 100% beeswax. Melt all together on low stovetop heat and let cool for an hour. The paste can then be massaged into the armchair and buffed to a brilliant glow.
Mistakes Happen, We Clean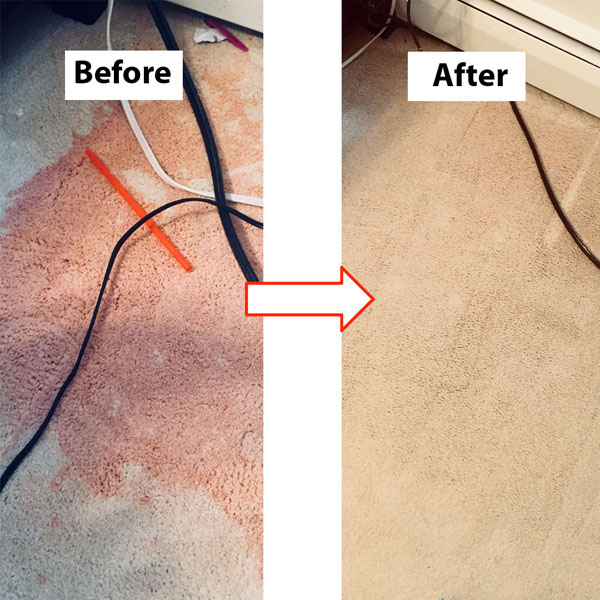 Call To Get Your Carpet Clean
Call To Get Your Carpet Clean
"Sorry, I Didn't Mean To..."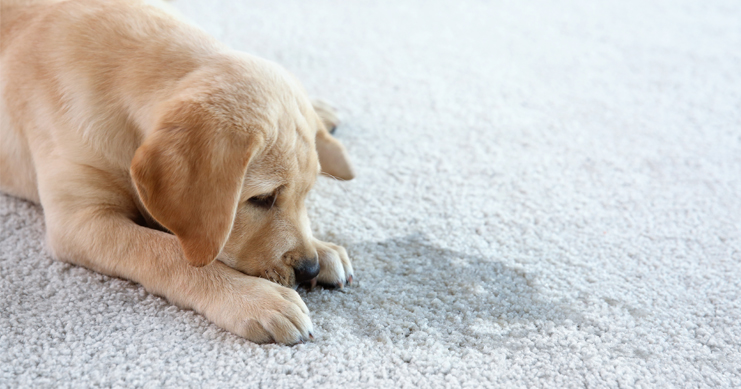 Call now for a free quote
Call now for a free quote
There you have it. Guaranteed many more years of value with a little TLC, your leather and vinyl recliners, sofas, couches and even those overstuffed bean bag slouches will sigh with happiness each time you sink back down into the comfort of their years. As always, if in doubt, give your local professionals a call. They can be there for you in an instant.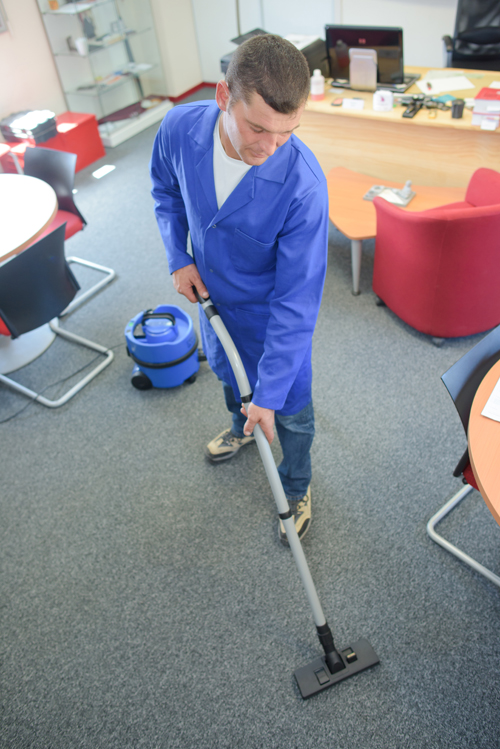 Call 617-202-2202
Call 617-202-2202
Cities Served
Brighton
New Town
Allston
Newton
Brookline
Brookline Village
Boston
Watertown
Chestnut Hill
Cambridge
Newtonville
Nonantum
Roxbury Crossing
Newton Center
Jamaica Plain
Belmont
West Newton
Newton Highlands
Somerville
Roxbury
Newton Upper Falls
Medford
Waban
Waltham
Dorchester
Auburndale
Arlington
Roslindale
West Roxbury
Readville
North Waltham
Needham Heights
Charlestown
Newton Lower Falls
Waverley
Arlington Heights
West Medford
Mattapan
South Boston
Milton Village
Dorchester Center
Babson Park
Wellesley Hills
Everett
Needham
Hyde Park
Winchester
Dedham
Weston
Chelsea
East Boston
Lexington
Malden
Wellesley
Milton
Quincy
Woburn
Stoneham
Westwood
Melrose
Winthrop
Revere
Lincoln
Dover
Hanscom Afb
Wayland
Natick
Saugus
Burlington
Wakefield
Canton
Norwood
Bedford
Lynn
Braintree
North Weymouth
Reading
Pinehurst
Concord
Randolph
Nahant
East Walpole
Sherborn
Sudbury
Medfield
Framingham
Weymouth
Nutting Lake
Hull
Lynnfield
East Weymouth
Walpole
Billerica
Wilmington
Swampscott
Peabody
Stoughton
Holbrook
Avon
Carlisle
North Reading
Maynard
Millis
South Weymouth
Sharon
North Billerica
Hingham
Salem
Ashland
Acton
Holliston
Fayville
South Walpole
Marblehead
Accord
Hathorne
Norfolk
Tewksbury
Stow
Abington
Danvers
Middleton
Cohasset
Chelmsford
Medway
Brockton
Rockland
Southborough
Hudson
Marlborough
Foxboro
North Easton
Lowell
Andover
North Scituate
Boxborough
Hopkinton
Littleton
Beverly
Minot
Whitman
Scituate
Norwell
Hanover
Westford
Woodville
Prides Crossing
Franklin
Easton
South Easton
Topsfield
Wenham
North Andover
North Chelmsford
Wrentham
Mansfield
Milford
Lawrence
Boxford
Bolton
Greenbush
West Bridgewater
Westborough
Harvard
Hamilton
North Marshfield
East Bridgewater
Berlin
South Hamilton
Northborough
Hopedale
Plainville
Hanson
Bellingham