Act Like A Pro… Work With A Plan.
Next to perhaps a refrigerator and bedroom set, a high-quality purchase of a couch is not for the frugal, either financially or time wise. I can recall buying an entire houseful of furniture and finding it delivered before I got home the very same day. Not so much anymore. Factory built pieces have been left for the history books of designer's edge. Variable degrees of comfort, cushioning material, nailed or stapled framing or metal framed bolt and nut. Spring lift footrests, swivel reclining ottoman options, cup holders, remote keepers, theater seating surround sound outfitted USB charging ports…..ARGGGGHHHHH! So many choices. Is it any wonder it can take anywhere from 2 to weeks from purchase to delivery? So why would you NOT want to keep it pristine? Don't be a Lazy Boy…if there is a blood stain on your couch, let's be brave and act now.
IT'S ALL ABOUT THE MATERIAL, GIRL!
** before undertaking the cleaning of blood, especially on a socially used or shared area, always be aware of the possibilities of blood bourn activity and wear gloves and a face mask**
You see it, you deny it, you take a second look…closer…CLOSER….poke at it and stare open jawed at the tip of your finger! Normally, I would say start cleaning it immediately, but put the brakes on! When it comes to couches, and cleaning blood off them, first find the upholstery tag and look for the cleaning letter codes.
If you see an X, you know it marks the spot. Spot remover, that is. More precisely, the X means do NOT attempt to clean this as it needs a professional service. While researching this, be prepared to shell out anywhere from $50.00 for an armchair or small love seat to $200.00 and upward for a couch. If the tag reads either W, S or SW, you're clear to go ahead and use water or an OTC solvent cleaner keeping in mind:
W = Water only.
S = Solvent only. Do NOT use water as it will shrink or leave water stains on the fabric.
WS= Combination is acceptable.
X= Professional cleaning service ONLY.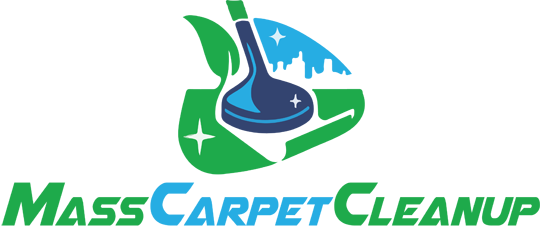 Make Carpets Clean Again
New Customer Special
- 15% Off -
Blood Stain Removal Service for
Area Customers
(December 01, 2020)
Call: 617-433-5129
COVID-19 Information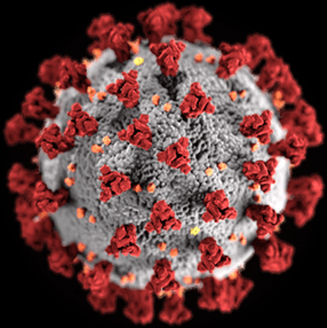 We are a COVID-19 safe company
Follow CDC guidelines
Keeping 6 Feet Distance
PPEs
Wearing Gloves, Masks, Shoe Covers and Tyvek Suits.
TINY BUBBLES….IN THE WHINE.
Is it polished or nubuck leather, suede with a nap, cotton, wool, silk, rayon or a weave of others? Whatever the material, before liberally dousing it with Spot B Gone, perform a test on an inconspicuous area using a cotton swab dabbed with cleanser. If there is no adverse reaction, then let's go onto step 3. The presoak. As always, use COLD water or an ice cube and begin to press and pat blot. Your blotting cloth should be a light color or all white cloth as not to contribute to the stain cleaning process by bleeding its own stain into the mélange. If the water doesn't work, let's get moving onto step 4. Your in-home DIY all-purpose stain removal kit. (aka the kitchen and bathroom cupboards)
Hydrogen Peroxide. A capful at a time, try this and let science be your guide. Any bubbling reaction is a good thing. Blot blot, dab. Stain gone? If not….
Rubbing Alcohol. Along with a soft bristled nail or toothbrush.
Salt and Lemon juice may be a good rim rub for a cocktail glass, but it also can get right to heart of a blood stain.
Baking soda and liquid soap paste gently massaged into the fabric. Let dry and brush away the powder…and hopefully the blood stain with it.
Hairspray. Apparently not only a great movie in every version and remake, but also a product suitable to break down the enzymes in blood due to the alcohol content.
Mistakes Happen, We Clean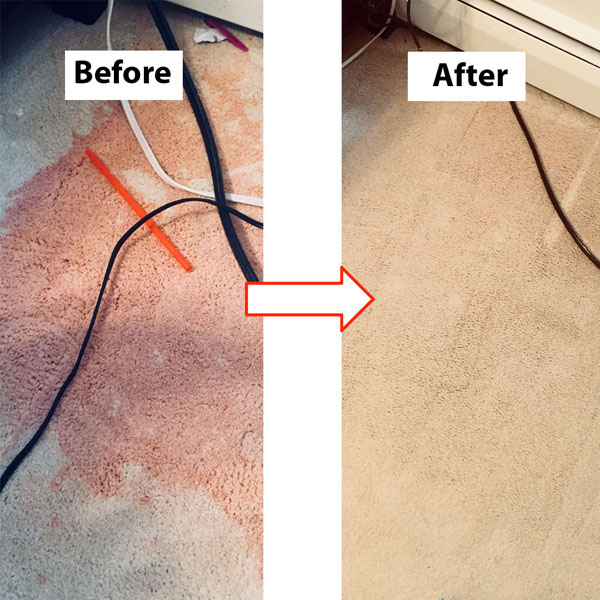 Call To Get Your Carpet Clean
Call To Get Your Carpet Clean
"Sorry, I Didn't Mean To..."3>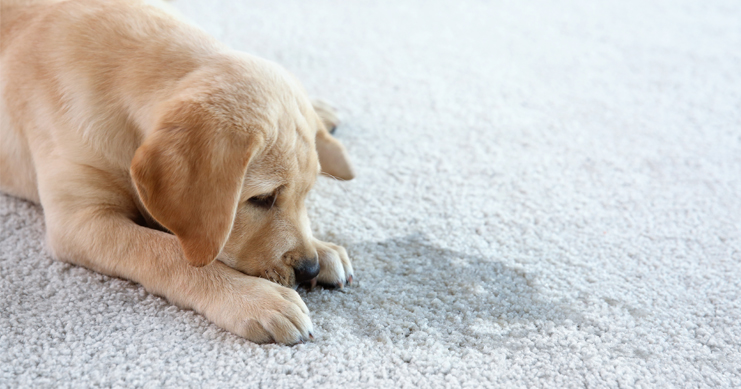 Call now for a free quote
Call now for a free quote
SOFA SO GOOD.
After the cleaning process is complete and the couch is dry, consider applying a stain guard protectant to assuage any repeat accidents from settling in for the show. If you tend to be the host/ess with most/ess and throw a lot of social gatherings, opt for draping your prized possession in a complimentary throw blanket with a few decorative pillows and keeping an extra stash of white serviette napkins and a bottle or two of sparkling water on hand; in both the living area and the nearest washroom. Your guests will be grateful to know that you are looking out for their well-being along with your own all for the sake of a piece of furniture. Cleaning blood off a couch or even a rug or carpet shouldn't be a social disaster. Now, pass the popcorn and the wine….make it red. I feel like watching a slasher flick….
Cities Served
Brighton
New Town
Allston
Newton
Brookline
Brookline Village
Boston
Watertown
Chestnut Hill
Cambridge
Newtonville
Nonantum
Roxbury Crossing
Newton Center
Jamaica Plain
Belmont
West Newton
Newton Highlands
Somerville
Roxbury
Newton Upper Falls
Medford
Waban
Waltham
Dorchester
Auburndale
Arlington
Roslindale
West Roxbury
Readville
North Waltham
Needham Heights
Charlestown
Newton Lower Falls
Waverley
Arlington Heights
West Medford
Mattapan
South Boston
Milton Village
Dorchester Center
Babson Park
Wellesley Hills
Everett
Needham
Hyde Park
Winchester
Dedham
Weston
Chelsea
East Boston
Lexington
Malden
Wellesley
Milton
Quincy
Woburn
Stoneham
Westwood
Melrose
Winthrop
Revere
Lincoln
Dover
Hanscom Afb
Wayland
Natick
Saugus
Burlington
Wakefield
Canton
Norwood
Bedford
Lynn
Braintree
North Weymouth
Reading
Pinehurst
Concord
Randolph
Nahant
East Walpole
Sherborn
Sudbury
Medfield
Framingham
Weymouth
Nutting Lake
Hull
Lynnfield
East Weymouth
Walpole
Billerica
Wilmington
Swampscott
Peabody
Stoughton
Holbrook
Avon
Carlisle
North Reading
Maynard
Millis
South Weymouth
Sharon
North Billerica
Hingham
Salem
Ashland
Acton
Holliston
Fayville
South Walpole
Marblehead
Accord
Hathorne
Norfolk
Tewksbury
Stow
Abington
Danvers
Middleton
Cohasset
Chelmsford
Medway
Brockton
Rockland
Southborough
Hudson
Marlborough
Foxboro
North Easton
Lowell
Andover
North Scituate
Boxborough
Hopkinton
Littleton
Beverly
Minot
Whitman
Scituate
Norwell
Hanover
Westford
Woodville
Prides Crossing
Franklin
Easton
South Easton
Topsfield
Wenham
North Andover
North Chelmsford
Wrentham
Mansfield
Milford
Lawrence
Boxford
Bolton
Greenbush
West Bridgewater
Westborough
Harvard
Hamilton
North Marshfield
East Bridgewater
Berlin
South Hamilton
Northborough
Hopedale
Plainville
Hanson
Bellingham
Special COVID-19 Notice to Our Customers
We are a COVID-19 safe company and follow CDC guidelines when servicing your home or office. These include, but are not limited to:

Keeping 6 Feet Distance, PPEs - Wearing Gloves, Masks, Shoe Covers and Tyvek Suits.
Close