4 Tips to Remove Dog Urine
Stains will be inevitable if you are a pet owner, but you can take control before the evidence sets in for the long haul with these four proactive tips.
Be it a playful puppy accident or bout of doggone territorial marking behavior, if you have a faithful canine companion, be ready to face this dilemma. The best news is chances are, you've got the interim ingredients to start the cleaning processbefore your stain removal specialist arrives at the scene of the crime. When it comes to removing dog urine from mattress, it is best left to a professional due to the enzyme makeup and how, if left improperly removed with just a DIY quick fix, can lead to some extreme detrimental health risks.Start the ball rolling by reading on and gaining a foothold before the deed is done.
Pre-emptive strike one.
Don't lay the blame on anyone. Cleaning dog urine from your mattress is the mainfocusof the goal and you should act as soon as you can by removing excess bedding and covers and either washing immediately or keeping aside until you have more time. This includes any mattress padding or covers. Don't fool yourself into thinking that the mattress cover stopped a majority of the liquid. While yes, that could be the case, but facts are dampness, odors and even small puddles of peewill cause a floodgate ofissues.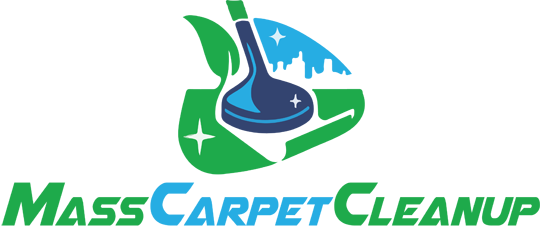 Make Carpets Clean Again
New Customer Special
- 15% Off -
Leather Furniture Cleaning for
Area Customers
(December 10, 2023)
Call: 617-202-2202
Take a good swing at strike two.
Don't crush the stain with the might of Casey at the bat. A gentle dab or two with a clean towel or disposable paper toweling with just enough finesse to stop the liquid from seeping deeper should do the trick before the next approach. Sprinkle the area liberally but evenly with fresh baking soda. Don't reach for the open box in the fridge or elsewhere if used to remove odors and musty damp areas as any scent from it will transfer into your mattress as well defeating your purpose before you even get a fair shot at success. Leave this to dry and then either brush it away or vacuum up what you can. Now you can start with the wash away attempt.
Keep on going and head for third
The vinegar and water mix in a spray bottle. Without saturating what's already been showered today and to clean urine from a mattress, keep to small sections at a time,beginning at "ground zero". That being the heaviest bullseye and working outward. Spritzing and dabbing as you go, keep replacing your cleaning cloth until no visible sign of urine shows up. This entire process shouldn't take longer than a few minutes to see positive improvements. After which you can progress along to the last step. To remove dog urine from your mattress, pick up….
By calling in your certified professional cleaning service, you'll be saving the risks of:
Mold growth
Allergy and skin issues
Repeat accidents from Fido
Destruction of mattress fiber due to chemical enzyme uric acid
Lingering offensive odors
Embarrassing yellowing stains
You can see the running theme here is water. Not soaking, sopping wet sponge-fulls, but liberally sprayed with a nozzle bottle set to "mist". The paste "recipe" should be used on the mattress only as leather normally doesn't require anything of a semi-abrasive scrub. You'll risk damaging the nap and potentially scratching the surface. The BEST initial diffusive tactic with leather is simply warm water and
dish soap. To help facilitate the drying process, keep a fan blowing directly on the wet stain and/or clean result and open a window if you can. Do NOT be tempted at this point to try to hurry the process with heat. It will trap any trace remnants and gum them right into the fabric putting you back at step one of the odor train. Cover the fruits of your labor with a clean folded towel or multi layers of paper towels. Success? If yes, then carry on and have a super day. If not or results just not up to snuff, don't think of it as a waste of time and effort. You've at least begun to break up those nasty enzymes, proteins and glandular scent matrixes.
Mistakes Happen, We Clean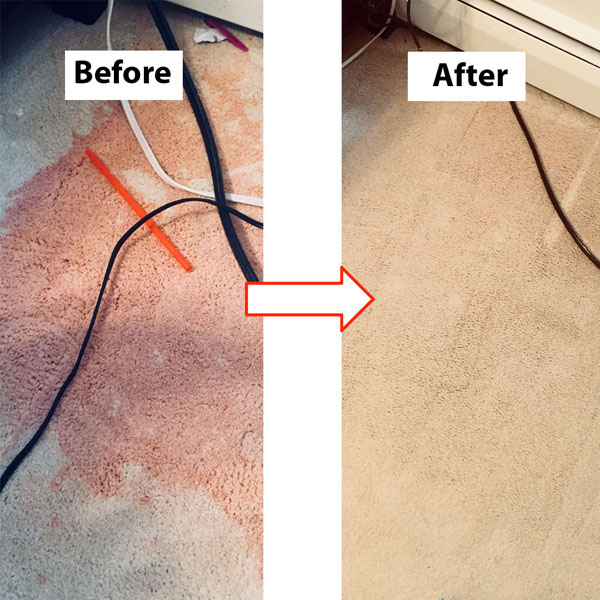 Call To Get Your Carpet Clean
Call To Get Your Carpet Clean
"Sorry, I Didn't Mean To..."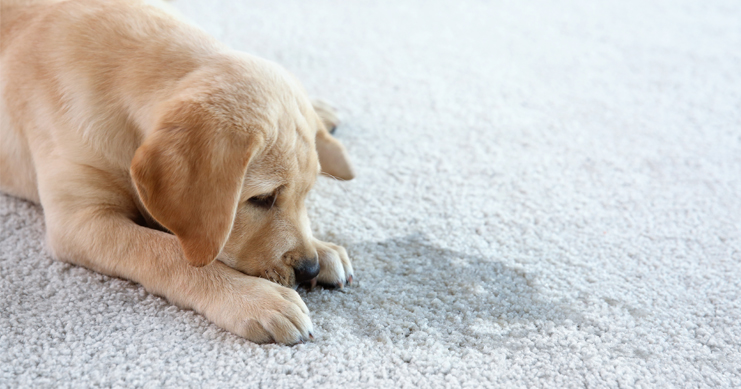 Call now for a free quote
Call now for a free quote
Steam and Extraction Will GUARANTEE Action.
A twice-annual deep clean with a dry chem steam professional is normally recommended for any furniture, carpeting and even mattresses but emergency services for urine removal are integral for this case. Cleaning services has a selection of bio-friendly materials to thoroughly disinfect any mattress variety, from feather to foam via hot water steam extraction and followed up with a bacteria-beating protective coating, resulting in a pristine and incredibly healthy clean bed. The best deep cleaning service professionals will book you for a timely appointment and arrive ready to go with a detailed list of what the process will entail. You'd be amazed at what your local carpet cleaning pros do cover so give yours a call or visit them online and take advantage of daily specials, discounts, package deals and get rid of any and all of the trouble spots in your home today. Don't let the stigma of a stained mattress be the dogma of your day. The professionals understand and care about the value and concern of your situation and will be there in an instant to put your mind and wallet at ease so that you and Fido can get a better night's sleep.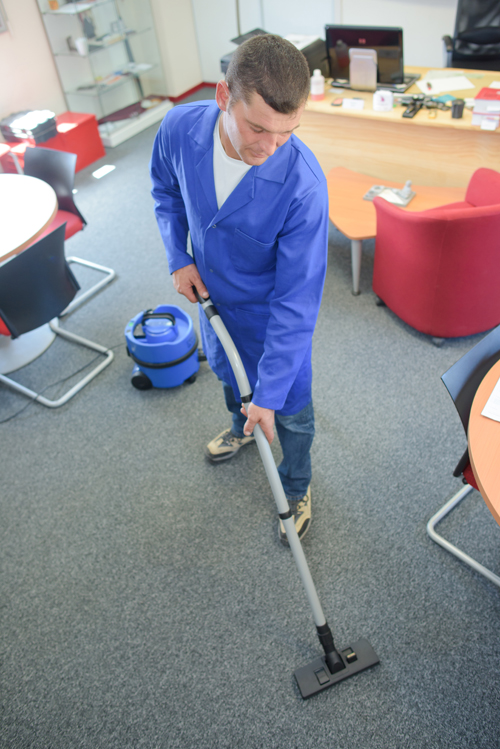 Call 617-202-2202
Call 617-202-2202
Cities Served
Brighton
New Town
Allston
Newton
Brookline
Brookline Village
Boston
Watertown
Chestnut Hill
Cambridge
Newtonville
Nonantum
Roxbury Crossing
Newton Center
Jamaica Plain
Belmont
West Newton
Newton Highlands
Somerville
Roxbury
Newton Upper Falls
Medford
Waban
Waltham
Dorchester
Auburndale
Arlington
Roslindale
West Roxbury
Readville
North Waltham
Needham Heights
Charlestown
Newton Lower Falls
Waverley
Arlington Heights
West Medford
Mattapan
South Boston
Milton Village
Dorchester Center
Babson Park
Wellesley Hills
Everett
Needham
Hyde Park
Winchester
Dedham
Weston
Chelsea
East Boston
Lexington
Malden
Wellesley
Milton
Quincy
Woburn
Stoneham
Westwood
Melrose
Winthrop
Revere
Lincoln
Dover
Hanscom Afb
Wayland
Natick
Saugus
Burlington
Wakefield
Canton
Norwood
Bedford
Lynn
Braintree
North Weymouth
Reading
Pinehurst
Concord
Randolph
Nahant
East Walpole
Sherborn
Sudbury
Medfield
Framingham
Weymouth
Nutting Lake
Hull
Lynnfield
East Weymouth
Walpole
Billerica
Wilmington
Swampscott
Peabody
Stoughton
Holbrook
Avon
Carlisle
North Reading
Maynard
Millis
South Weymouth
Sharon
North Billerica
Hingham
Salem
Ashland
Acton
Holliston
Fayville
South Walpole
Marblehead
Accord
Hathorne
Norfolk
Tewksbury
Stow
Abington
Danvers
Middleton
Cohasset
Chelmsford
Medway
Brockton
Rockland
Southborough
Hudson
Marlborough
Foxboro
North Easton
Lowell
Andover
North Scituate
Boxborough
Hopkinton
Littleton
Beverly
Minot
Whitman
Scituate
Norwell
Hanover
Westford
Woodville
Prides Crossing
Franklin
Easton
South Easton
Topsfield
Wenham
North Andover
North Chelmsford
Wrentham
Mansfield
Milford
Lawrence
Boxford
Bolton
Greenbush
West Bridgewater
Westborough
Harvard
Hamilton
North Marshfield
East Bridgewater
Berlin
South Hamilton
Northborough
Hopedale
Plainville
Hanson
Bellingham